Many mums say that they've always wanted to have their own home based business. They dream of quitting their jobs, pursuing their passion, looking after their family and living the life of an entrepreneur.
The Home Business section on Work At Home Mums is the place to be if you are already in a home based business yourself or you are thinking of starting a new business and wanting to work from home.
Around the world there are a growing number of mothers opting to ditch their corporate life, raise a family and start a new business from home in favour of entrepreneurship.
If you are new to the concept of being in business for yourself, we will help you with information on starting a new business with free advice, tools and resources. Often, mums who haven't been in business before will have a million and one questions. Our job here is to help you with those questions as best we can.
Not everyone has the guts to make the transition from a corporate job to setting up your own business. To be honest, working at home is not as easy as it sounds. You have to be financially, emotionally and mentally prepared before you go into this.
A big part of succeeding as Mums In Business is in loving what you do. You must have the passion for it. Passion will motivate you to achieve your goals and objectives, and would allow you to remain committed with your business.
We understand that mums who already have their own business also need to access advice and information, and they can find that here as well. With an engaging mix of how-to guides, feature articles, checklists, expert Q&As, FAQs, case studies, video content, blogs and discussions. WAHM provides established work at home mums with free advice about how to manage a range of key tasks and issues.
WAHM will provide you with the best content and discussions on the web that provide a perfect blend of business, networking, resource and advice which will serve as a useful tool for the modern day work at home mum.
Everybody should be able to achieve what they want in life. But just like anything else, you need to work hard attain that dream. With perseverance and a lot of preparation, you just might be on your way to that dream.
Thousands of women DO successfully run home based businesses. You can too. This is your life, your dreams, your business.
I wish you every success in the world.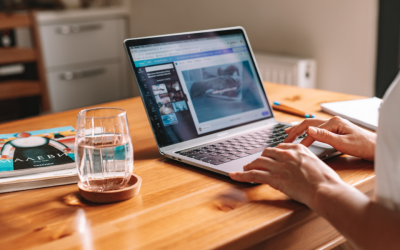 Imagine a work-life scenario where you have ultimate freedom and flexibility, where your professional success thrives alongside the joys of family. Welcome to the realm of remote working parents - a growing group of people who have unlocked the secrets to juggling...
read more