In the years I've been running this website I constantly hear questions like "how do I attract more clients" or "what social media should I be doing" or even "I don't have any products why do I need a website?"
There's no one right magical way to promote your small business. It is going to depend on a number of factors, such as whether you are service or product based, who your ideal customer is, whether you sell to consumers or businesses and even if you are purely online or have a storefront.
However, there are some tried and tested ways that can help promote your business and get more customers. Things like:
Figuring out your ideal customer
Building a website
Google Business Profile
Social media pages
Advertising
SEO
Referral and word of mouth marketing
Email marketing
I'm going to run you though all of these things with tips on how to use them successfully and even let you know which sort of businesses they're more suited for.
How to get more customers
The fundamental success of your business comes down to how many paying customers or clients you have. It doesn't matter if your business is product or serviced based, if you don't have anyone paying you money for what you offer, then your business will not survive.
So it comes down to the question of 'how do I get more customers?'. The first step is to really work out what sort of customer you want to have. Do you know your target market? Who is the person that is going to buy your product or service. Think about their age, gender, social status, education, income level etc. Paint a picture of everything you know about the ideal person you are targeting to be your customer.
If you know your target audience, then you can figure out what they do and the best way to get your business noticed by them. This can save you from putting a bucket load of time, energy and money into things that won't reach the right audience.
Create a marketing plan
Once you've got your target market sorted, then create a marketing plan. Most people just start doing things they think may work without any strategy or goals behind what they're doing. They might start running some Facebook ads but don't have any goal of what they want to achieve from them so are just giving money to Facebook and hoping for the best.
Marketing plans help by defining what your marketing should deliver. It should outline your businesses, your core mission and values, the products or services you offer, your marketing objective, who you are targeting, where you are going to find your audience, your consistent marketing message, your budget (even if it's nothing), the action steps you are going to take, and how you are going to measure your results.
If all of this seems a bit daunting, you can get templates like the one that comes in our Business Startup Toolkit, to outline what you should include as well as some hints to get you started.
Build a website
Most people understand needing a website for a product store. It's an easy way for people to buy your products. However, there are still many people who don't think a website is necessary for a service based business.
What is the first thing you do when you are looking for a beauty therapist, copywriter or even a kids party entertainer? You'd jump on Google (or Bing or Duck Duck Go etc) and type 'beauty therapist near me' or 'kids party *suburb*'. And If you don't have some sort of online presence, you won't show up. Even if you do have some social media pages, unless someone is searching for your specific business name Google is going to show websites of businesses that match what they are searching for long before an Instagram page.
People search for new services online first. And if you don't have a website, they're unlikely to find you. Now, this doesn't mean you need to spend thousands of dollars and have a huge website, but something simple outlining who you are, what you do, how to contact you and even a price list will make a huge difference. We can even help you to create a website at Work At Home Mums from as little as $750. Or if your want to do it yourself, use our step by step guide How to Build Your Work at Home Website.
Websites can also be used to showcase how fantastic you are. Put up pictures and samples of completed work and reviews from customers. Everything helps in building trust before someone even gets in touch with you for the first time.
It doesn't matter if you're product or service based, targeting consumers or businesses, a website should be your first stop in your marketing plan.
Google Business Profile listing
If you don't want to create a website (and even if you do have one) you should create a Google business profile (formally known as Google My Business).
In a Google business profile you can set up your location, contact details, opening hours, a link to your website and reviews. If you are trying to get noticed in a specific area this is one thing you should definitely look at doing.
Microsoft also offers a similar service on their search engine called Bing Places for Business. You can claim your business and update all of its details, including photos, so people can find you and what you offer.
Both Google Business Profile and Bing Places for Business are free services and can be very useful for search traffic. They don't work quite as well for product based online only businesses that can sell worldwide (although I think they're working on making it better for that) but for businesses that have a shopfront or service a particular area it really is something you should be creating.
Social Media
Without a doubt, social media as a marketing channel has evolved from a platform solely for connected with friends and family. It is now an opportunity to effectively reach your target audience, regardless of their location.
Love it or hate it, social media seems here to stay and with so many different platforms now it can be a bit overwhelming. A lot of businesses make the mistake of trying to have a presence on every platform and end up doing none of them well.
Remember that ideal customer you identified earlier? This is where they start to come into play. Where does that person spend their time? Different demographics tend to use different platforms and if you can work out the platform/s your target market uses, you can then focus on them.
The most common social media platforms are:
Facebook
Instagram
LinkedIn
YouTube
Pinterest
Twitter
Tik Tok
WhatsApp
Tumbler
Reddit
Snapchat
Viber
Choosing which platform works best for your business will come down to your goals. Twitter is great for engagement, Facebook is more personal, Linked In is more conservative and business focused and Instagram is great for product based businesses.
A 2o year old male student is going to be on different platforms to a 50 year old businesswoman. You need to know who you're targeting and where they 'hang out'. Once you know that, you can create accounts on the right platforms and concentrate on doing those ones well, rather then trying to spread all your social media content and marketing over too many different things, some of which will have no relevance to your business or customers.
Facebook is the biggest of all and it pays to have a business page posting regular and relevant information about your product and/or service. Join business-related groups for further opportunities to promote your business free of charge.
If you rely on stunning imagery to promote your product, creating free accounts on Instagram and Pinterest will be beneficial. Do some quick research on the power of hashtags, and pins and boards to create a following or interest in your product.
If your target market are professionals and corporates or other businesses, consider creating a LinkedIn profile. It takes minutes and can be used in conjunction with an effective content marketing strategy to promote yourself and your business.
Here's a few tips more tips on social media.
Post often, but it doesn't have to be every day. Just be consistent.
People love competitions, if you have a new product try a competition on your business Facebook page to win.
People love quizzes. Make it short, simple but fun and people will share it with their friends.
Don't just self promote, share, comment and engage with your audience. People will get turned off if you are just shouting "Buy My Stuff" all the time.
If you receive something negative, nip it in the bud. Don't ignore, respond respectfully, always keep it professional and it will negate any impact the negative comment would have had (most of the time). Although some people spend their time trying to provoke, so if people are just being horrible absolutely delete and block without a second thought. Nobody should have to put up with that.
Pictures say a thousand words. Why just type words when a picture would say it for you and look better too.
Ask your customers to Follow and Like you to boost your numbers. If you don't ask, they may not even know you are there.
Promote your Facebook, Linked In, Twitter etc accounts on your website – preferably on the home page
Search Engine Optimisation (SEO)
If you have a website, people need to be able to find it. For example, if you have an online store selling pet supplies when someone searches in Google for pet collars you'd like to be on the front page of search results, and ideally in the top 3 results that come up. SEO or Search Engine Optimisation is the process of influencing those results so that your website can rank well for certain keywords.
There are three core aspects of search engine optimisation and they each play a part to help your page or blog post rank for chosen keywords.

Technical – The technical aspect is how your website functions. Factors that affect this are how your website is build, how fast your site is, whether it is mobile friendly and whether Google and other search engines can 'crawl' through it. It's basically all the 'geeky' stuff that may seem very daunting, but is not so bad when you understand a little bit about how it works. Essentially, it is about making sure your site is functional and quick loading.
Content – Content comes down to what is on your site. The words, pictures and videos you provide. The key is to provide good content that is relevant to keywords that people are putting into Google. If someone types "why do cat's purr" into Google, then if your blog or page is a good piece of content that explains why cat's purr and Google thinks you've answered that question well, your page will rank for those keywords.

Links – If people link from their website to yours, then it gives you a bit of a helping hand towards ranking. If you are getting links to your page, then Google notices and think you may have something of good quality since others are linking you. You can get links through directory listings, guest posts, being mentioned in articles, anything that has a link from one site to yours.
It is important to note that you shouldn't just go out and try and get your links anywhere you can. You want them to be on good quality sites so that you benefit from the positive effects of that link. If you are getting links on dodgy spamming sites, then that will actually have a negative effect. Just beware of what sites you are trying to get links onto and do some research on them first.
The SEO Nibbles is a free mini course run by Kate Toon, who is wonderfully knowledgeable about all things SEO. If you want to get a brief overview of how SEO works, then this is a great starting point. There are plenty of people and agencies that you can pay for to set up your website to be more search engine friendly and if you end up paying someone to set up SEO on your site, it is still worth learning the basics so you know what questions you should be asking, as well as if you are getting value for money on what they are doing to your site.
Advertising
Once upon a time the only advertising available was tv, radio and print. Now there are so many different types that you can get great exposure even on a small budget, if you know the best way to reach your target market.
Obviously you can still do the tv and radio thing, but you need a fairly big budget and pretty much a whole advertising team to create an ad good enough to cut through the noise. So here are a few more budget friendly advertising ideas that you can create yourself.
You can advertise on social media. You can pay to advertise on sites like Facebook, Instagram, Pinterest and LinkedIn. You will need to have a business page linked to the platform you want to advertise on but this is a quick option that you can generally do yourself for as little as a few dollars a day.
The beauty of this form of advertising is you can choose the exact audience you want to advertise to, such as gender, age, location, even things they are interested. It is a very targeted opportunity which means you are not wasting money targeting people that aren't in your target market.
Most social media advertising is based on a pay per view model, which means you will get charged a fee (usually a few cents) every time your ad is seen in somebody's feed. You can set a budget so that you are only charged up to a maximum amount per day (or campaign), after which your ad will stop being shown.
Google ads is another way to do online advertising. When somebody puts a search into Google there will usually be ads for the first few results. People have paid for their ad to appear for the keywords you've searched for.
Google ads works on a pay per click model. Google counts how many clicks your ad has gotten and then charges you accordingly. You will need to set up what keyword (or phrase) you want your link to show up on and then it works on an auction system. If the keywords are highly competitive and there are many businesses trying to advertise on that phrase then the amount it costs you per click will be significantly higher than if the keywords are less popular for advertising.
This way of advertising can be a little bit more involved to set up as you need to decide what keywords you want your ad to show up for. However there are many freelancers that have made this sort of advertising their livelihood and know the platform inside out if you want to hire some help to get things moving.
If you want to get across Bing as well, they also have a service called Microsoft Advertising that works in the same way.
Finally, you can always consider print marketing. Use Vista Print or Moo.com or similar sites to create your own print marketing materials. This includes things like brochures, business cards, catalogues, sales letters and newsletters.
While print marketing is a less popular advertising method for small business than digital advertising these days, it can be successful if you are targeting a certain area as a serviced based business. With a bit of leg work businesses like plumbers, hairdressers, beauty therapists etc can target their specific suburb (and get fit at the same time). Brochures and business cards are a great investment – grab some of these, make sure they feature your compelling offer, then leave them around!
Referral and word of mouth marketing
On average people have about 250 other people around them, friends, family, clients, customers, prospects, social media connections etc. So imagine if your product or service was exposed to these people and the ones that were qualified and interested then came to seek you out. The best part is there is mostly no cost and very little time to do such activities.
Referrals and word of mouth marketing is very powerful. How many times has a friend or someone you know recommended something and then you've gone and looked at it? Or on the flip side, if someone has said that a product or service was terrible and you've thought 'I'm never going near that company!'
Referral marketing can come in many forms.
Social proof
Referral Partners
Cross Promotion Partners
Affiliate Partners
Social proof is written proof that demonstrates you're awesome at doing business, and have been able to get your customers great results! Otherwise know as reviews or testimonials, it is a powerful tool in building trust in your brand and allowing people to overcome hesitancy about buying what you have to offer.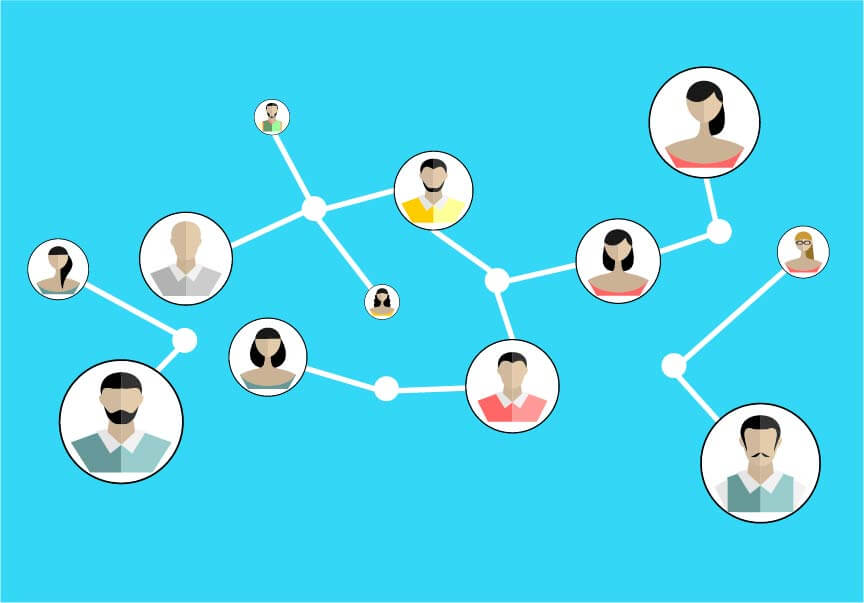 Testimonials can be written, such as emails sent to you, reviews such as Facebook recommendations and Google reviews, or you can ask people if they'd record a quick video testimonial for you. All options can be used to your advantage and you can screenshot reviews on Facebook or Google to put up on your website.
The more social proof you have once you start to get customers, the easier it is to get future customers. Don't be shy about asking for social proof – talk to customers about their experiences with you and ask if they'd be willing to give a written or recorded testimonial. Most people are happy to do it, but won't think of it on their own, so if you know someone's had a great experience with you, then just ask. Once you have your social proof, plaster it EVERYWHERE. On social, on your brochures, on your website – everywhere you can.
A referral partner is someone that you speak to often, that has a similar network or market to your own but you sell different products or services. There is generally no money that exchanges hand (because then it would come under an affiliate), just 2 people wanting to help one another get more business.
A cross promotion partner is a person that promotes your business to their audience and you promote their business to your network. It is a one off event (however if it goes well you could do several with the same person). Again no money exchanges hands and it is a I help you because you're helping me situation. This type of partnership is common is competitions and giveaways where businesses come together to create a prize with many different products from different businesses.
An affiliate partner is a person that you pay to create sales for your business. They often have an audience of people that is your target market and your agreement with them is that you will pay a % of your sale to them for creating that sale. You can have as many affiliates as you want and the % you are paying them is often what you would have spent on marketing, so it is a good win/win for both parties.
The beauty of affiliate marketing is you don't have to pay for it unless you make the sale. You're only paying for traffic that has actually converted into a sale. There are many ways to create affiliate programs, such as a specific referral form for service businesses, a coupon code unique to each affiliate you have, or various apps and plugins for your website depending on what platform you've built it on. There are also companies like Commission Factory that help you run an affiliate program.
Email Marketing
With all the marketing ways we've talked about in this blog post, there is actually only two you own. The content on your website, and a customer list. Every other way of marketing relies on private companies. So many businesses rely on social media for all of there market awareness but what happens if Facebook decides to close or suddenly be a paid service? If the Instagram algorithm changes again and all of a sudden you posts don't get seen? You don't own your business pages on these platforms and have no recourse if they suddenly decide to change things or delete your page all together.
Building an email list is a critical asset you truly need for your business. When you have an email marketing list, you can reach out to customers again and again to let them know about special promotions, and what you have to offer. And you own that list, it cannot be taken by a third party.
The best way to get people onto your email list is by offering something in return. A free guide, ebook, discount code etc. People are more likely to join up to a business's list if they are going to get some value out of it. The Australian SPAM act of 2003 forbids certain types of electronic communications to customers. Specifically, reaching out to people to solicit who haven't opted into your list could get you into hot water. The easiest way to ensure you have permission to send emails to people is to use a email marketing program like ConvertKit. These programs have a double opt in feature, which will allow you to send a customized message confirming that the customer wants to opt into your list.
Don't get too fancy and make sure the content you send in the emails is relevant and engaging. The last thing you want is for all the emails you send to get filtered into people's junk mail or for them to mark you as spam.
When you have your content filled out and everything's ready to send, make sure that you have a CLEAR call to action in your email. This can be something like, SHOP NOW! BOOK NOW! SEE MY SERVICES NOW! CLICK NOW! Or anything of the sort. People need to know what you want them to do with your marketing, otherwise they'll take a quick look at it and then continue on with their day. Give them something to do at the end of your email that sends them to your website or gets them to contact you.
In Summary
Marketing your business doesn't have to cost you a fortune or be rocket science. There are many low cost (or even free) options that can get your business in front of more people.
The key really is working out your target market and where they hang out. If you want to target housewives in your suburb, do a mailbox drop with a brochure. If you're targeting teenagers, get on Tic Tok. If you want professionals or businesses, concentrate on LinkedIn. And above all, get a website showcasing what you do, even if it's simple.
Create a marketing plan and spend your time wisely. Remember to work smarter, not harder.