Whether you are a mum wanting work to fit in around children, had enough of going into the office or it is a side hustle, working from home and flexible working hours could give you the life balance you have been craving. Working from home or having more flexibility in your working hours is not suitable for all industries however it is becoming a possibility for many people, and there are certain industries you can target that allow you to work from home.
Industries such as:
Administration
Education and Training
Finance and Banking
Marketing and Communication
Media and Entertainment
Technology
Coaching
Fitness and Wellness
Writing
Sales and E-Commerce
Cleaning
Pets
Household and Personal
Agriculture
Entrepreneur
There are many ways you can start working from home and giving yourself a bit more flexibility. When looking at these areas you can either set up your own business, freelance or become an employee for an organisation.  Working for your own business or freelancing allows you to set your own hours and flexibility as long as the project /tasks you are working on are completed when requested.  Working for an organisation you will have to negotiate your working hours and flexible arrangement.
Before you start any of these avenues remember there are scammers in every industry and they are extremely smart in what they do and know.  Some of the things to look out for are:
Look at their webpages, Facebook and any social media they have.  Do they display phone numbers and addresses, if so, do an online street search also call any numbers to see if they exist or is the call always going to an automated service?
Search for other reviews.
Search on scam websites such as the Australian Competition and Consumer Commission (ACCC Scam Watch).
Do you have to make an upfront payment and what does it include?  Yes! there are legitimate companies that require an upfront payment to buy the product to become a consultant, these companies may also have a program where you earn to get your product for free i.e. close six sales within six months incentive and the product is yours to continue with your business.
People are always intrigued with 'you can make thousands of dollars in one month' and yes most of these are too good to be true.
Avoid Pyramid Schemes where you pay to join and then have to recruit people who also have to pay to join as well. Pyramid Schemes are illegal in Australia.
Now you have sorted out what you want to do here are 15 industries that offer either working from home opportunities or more flexible and family friendly working situations. This is only a general guide as there are more opportunities within these industries and other industries.  Some of these industries you will need qualifications, some industries provide training and some you will need no qualifications.
15 Industries to Target if you Want to Work From Home
Administration
Administration roles are in all industries depending on the industry will depend on the skill set you need.
Virtual PA
A Virtual PA or Office Administration is becoming highly sort after especially with small business or businesses that run home offices.  Some of the tasks depending on the role could include diary management, inbound and outbound calls, typing, booking meetings, travel arrangements and general running of an office.  You can either work with an employer or set up your own business.
Personal Assistants also can offer a flexible working arrangement when working with an employer you may either Job Share, be able to work during school hours with the possibility of working from home during school holidays all of this would need to be negotiated with your employer.
Data Entry Operator
Data Entry Operators need to have accurate and quick typing skills.  You will be required to enter data on various programs depending what platforms the company uses.  You may be asked to input data from paper, audio or from one program to another into a software database. 
Book Keeping
Record business data, they are involved in accounts payable and receivable, invoicing, payroll, preparing financial reports, setup of new employees basically the day to day records of the business.  Book Keepers will need accurate eye for detail and be able to use the required accounting software.
Surveys
Love to express your opinions and thoughts why not do surveys.  You can choose surveys that interest yourself and you normally have time to complete without the pressure.  Most surveys will pay in money vouchers, cash, shop vouchers and freebies.  Not a lot of money to be made but can be a nice little side hustle.
Customer Service Reviewers
Is ad hoc work where you get to pick which days and times to visit a shop that has been listed to gather information and then submit your finding via an online survey.
Call Centre or Customer Service Operators
These operators take inbound and outbound calls on behalf of the company in a timely manner to meet KPIs.  Operators will need to have a professional phone manner and be able to think on their feet quickly to answer questions.  Operators will need to ensure that customers enquiries and expectations are met over the phone and possibly via email as well. There may be selling and upselling of products and services depending on the company.  Call Centre and Customer Service Operators may be asked work in shifts that may require night and weekend work.
Education and Training
Education and Training is a huge market as everyone needs to conduct their day to day life with knowledge and skills.
Translator
As a Translator you must be fluent in at least two languages.  A translator will be required to translate from one language to another either by written documents, audio scripts, audio recordings, audible conversations, video recordings into clear formatted documents. Many International Corporations employ translators.  As a translator you can perform these tasks either as an online translator or flexible working arrangement with the company.
Tutor
Good at subjects however do not have a degree then tutoring may be a good option either via online using a meeting platform like Zoom or Skype, over the phone or you may set up an office in your home.  Tutoring has a broad range of topics depending on the tutor's skill set.
Online Teacher
As an online teacher most companies require you to have your teaching degree or a degree in the subject you wish to teach i.e. accounting. As an online teacher you provide education via the computer this could either be as a group or individually.  You will also use the many on-line apps available to tailor your classroom needs.
Finance and Banking
Many Finance and Banking Institutions are offering more on-line product verses going into an actual office. Many of the larger Institutions now have hot seats and no permanent desk for their employees and are open to flexible working hours. 
Mortgage Broker
Deals with the banks or other lending companies to obtain the loan for your requirements.  You must have a license to give you mortgage advice.
Loans Processor
Is the person that works with the mortgage broker and back office team.  They will track loan applications, review lender recommendations.  They will do searches on the person wanting the application including employment, salary information, debt and other personal information.  They provide updates to the client and assist with home loan reviews and maintenance.
Accountant
Accountants work on preparation, complying and analysing financial data.  Depending on the level of accountancy they perform their duties vary from tax audits, payroll information, security of online systems. They may examine financial reports, personal tax returns and business processes.
Insurance Brokers
Insurance Brokers act on behalf of clients to gain the best insurance outcomes.  They maintain and develop business relationship with new and existing customers. 
Finance Officer
Provides high level financial advice and support to the company. This could be over many tasks for example superannuation, payroll tax, financial analysis and general finance guidance
Marketing and Communication
Marketing and Communication is the message companies want you to see, feel and hear. Media is a dominate part of today's living and can influence society's thoughts and actions.
Marketing and Branding
Work to develop and execute Marketing Plans.  They will liaise with a variety of key account holders to organise successful campaigns to increase brand awareness and sales.  Manage all marketing channels including print, digital and audio.
Copywriter
Write original and edit content for a variety of media platforms including digital, technical brochures, video scripts, social media, blogs and public relations are just to name a few. They ensure strategies and business objectives are met through written content.
Ecommerce Marketing
Plan execute marketing campaigns and performance strategies using social platforms.  They are responsible for growing a digital footprint for the enterprise they are working for.
Communications
Communications have many different hats however they are there to help develop and implement communication strategies.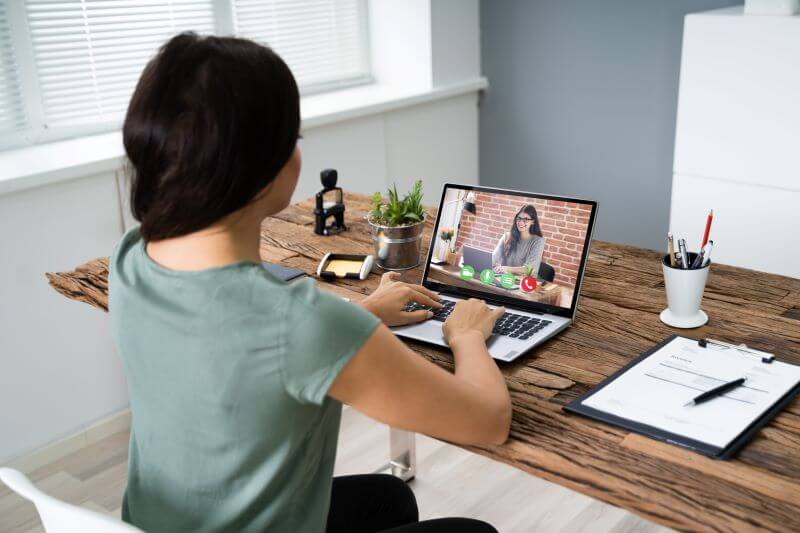 Media and Entertainment
Social Media
Are tech savvy people who maintain the image of an enterprise digitally using websites and other social networks to promote and market the enterprise. They are up to date with all technology and latest fads and have experience in software designs.  Social Media proactively moves digitally forward.
Technology
Technology has come a long way over the past ten years and is the first fastest growing industry. Technology is everywhere around us in our homes, work and cars.  Technology is used every day and is constantly developing and changing.
Web Developer
Designs, build and maintain websites.  They use coding like HTML, Java Script and have extensive knowledge of programming applications to build websites that a functional and create a visual story.
Graphic Designer
Create visual art and graphic images for published, printed and digital media.  This could include advertisements, company logo and design, brochures and brands are only a few.  They will use a variety of software packages such as photoshop and sketch.
Coaching
The coaching industry is the second fastest growing industry.  Coaching assists people to find purpose, improve performance, broaden and develop more knowledge so individuals live to their true potential and value.
Business coaching
Business coaching is looking at businesses where they are at present and then taking the business to the next level or future and working out how they get there.  Business coaching gives advice and mentorship to companies and individuals.
Life Coaching
Is a profession that helps individuals make personal goals and then assists in helping achieve those goals.
Fitness and Wellness
With more and more people working from home or in flexible working arrangements wellness is a key area.  Some people like social interaction and some like solitude so the health and well of each individual is extremely important.
Personal Trainer
Love fitness so why not make some money from it.  There a many possibility as a Personal Trainer you can establish a client base and tailor each session to individual needs or even conduct group training. If you have the space at home you could start up your own home gym or even conduct training in your back yard or outdoor open spaces.  There are opportunities for PTs to even produce YouTube videos or even make fitness Apps.
Mobile Massage Therapist
If you have the equipment and are qualified why not start up a mobile massage business.  You go to the clients preferred venue whether it be a hotel, office, home, markets or even corporate events and provide the massage of choice.  You may even have the space to start up a massage business in your home.
On-line Therapy Consultants
Are there to take your calls and provide on line advice, help and guidance about the subject and needs of person.
Writing
There are many opportunities as a writer whether you a freelance or working with an employer. You could be writing a book, memoir, web writing, real estate blurbs and music are just a few.
Freelance writer
It is endless at the amount of work you could acquire, whether you are writing for a website, media, magazine, radio, television or papers.  You need to have ambition, ability to find angles for different subject matters and dedication. 
Bloggers
Blogging is writing to engage customers in what you are promoting on the internet for example a food blogger may have updated recipes, nutritional facts, eBooks and it also allow the viewer to follow the bloggers life.  Professional bloggers make money from other companies wanting to advertise on the blog site.
Business Writer
Writing for a company or business about their core values, culture, requirements and goals of the company.  Business Writing could include reports, stakeholder documentation, press releases and general business contents.
Editing
Editing is the proofreading of documentation to ensure that sentences, grammar and punctuation is correct.  It also ensures the look and content of the document is appealing.  If you are already freelance writing there is a possibility to add editing to your skills.
Sales and Ecommerce
Sales Representative
Online sales representative sells products online or over the phone.  As a representative you could work for an employer or set up your own online sales business or eBay shop.   You will be required to respond to customer enquiries and complaints, make sure the product is delivered on time and generating new leads. 
Ecommerce
Ecommerce is selling product via the internet.  There are many different ways of selling a product you can use Dropshipping, Crowdfunding, Subscription, Wholesale, Services and Digital Products just to name a few.
Cleaning
Not really a work from home industry unless you run your own business and sub contract out the work however it does offer flexible working hours.  Most companies have flexible arrangements where you can pick and choose to work the hours that suits your needs other companies are very strict in the hours required especially in the corporate or hospitality industries.   It varies from different companies whether equipment and cleaning products are supplied.  However, you may wish to start up your own cleaning business working your own hours.  A good way to start is let your friends and family know what you are doing as word of mouth is just as powerful as paying for expensive advertising.
Pet Industry
Now days with life getting busy our beloved pets can feel a little left out.  The pet industry is in demand from walking dogs, going to someone house to feed and look after pets, talking to them and generally caring.  Pet sitting or even pet day schools are becoming very popular.  If you wanted to buy a business mobile pet vans and grooming is extremely popular or even setting up your online pet shop.
Household and Personal
There a many household and personal businesses to achieve.  If you have a great passion to do something maybe set up a business or a side hustle it could be sewing, running a cosmetics business, cooking parties, restoring old furniture what you can do is unlimited.  Having a hobby and creating it to make some extra cash is always an option.  You may be a mechanic and decide to set up your own mobile mechanical business, a nail artist setting up a studio at home or buying and selling old wares.  It can all be created in to a little extra money.
Agriculture
Agriculture is a diverse industry from farming livestock to growing food.  There are many general jobs in Agriculture from fruit picking to running you own rural services business for example you have a bulldozer that you can hire out with your labor.  Those who have some land could do a market garden or flower garden and sell produce at the markets or to restaurants.  There are also your corporate agriculture jobs these include sales, environmental work and people working on stations.
Entrepreneur or Creative Individual
This is technically not an industry however there are tech savvy people of all ages starting up their own business, on tube, marketing and selling their products and stories while being paid by companies to advertise on their websites.  There is no particular market or industry as it so broad to what people are doing from vlogger i.e. tutorials on beauty products to the unwrapping and revealing popular branded children's toys.  Imagination and creativity can lead to paid work.
Where to find work from home positions.
The internet has such wealth of information and websites to look at however here are a few options of find work:
Ask friends, family, use your contacts and networks
Decide on what you want to do and look at various company websites
Employment Agencies
Websites like Airtasker and Fiverr where you set up a profile and bid on job offers
Websites like Seek, Lindkin, Indeed, Ethicaljobs and Jobsearch etc.
Community notice boards on Facebook
Websites that interest you maybe there is a job board or you could see if there is a person to contact
If 2020 taught us anything, it is that a lot of jobs can actually be done from home – more than thought possible. Use this experience to negotiate more flexible opportunities. Note that work will not come to you in all cases above you will have to look hard, show initiative and possibly think out of square.  It may even be the case of a career change or even to go back to study.  This is all possible and feasible with positive thinking and a good attitude.