Do you have a Pinterest account that you want to use to get traffic to your website? Pinterest, like all social media, can be a useful tool in business. But unlike other forms of social media, there is less interaction with your followers – you can't have a conversation with them. So you need to treat it a bit differently to ensure you get traffic to your blog or website.
So here are 5 practiced methods that every blogger and website owner should try that will increase traffic to their website.
This post may contain affiliate links which means that if you purchase something through one of the links, we make a small commission.
Pin new content every day.
This first method might seem like a no brainer, but there are so many people out there that do not do this. Even if it is just one pin that goes up everyday and is new to Pinterest, it will make this giant of a search engine think you are relevant.
Pinterest are actively looking for new content to put in front of their users. You need to feed it the content in order for it to do that for you. Take the time to make new pins once or twice a month (AND for each new post!), and schedule them ahead of time with Tailwind or the native scheduler in Pinterest.
It doesn't take a graphic designer to make pins for Pinterest either. If you don't have much knowledge or talent, there are software programs like Canva that allows you to easily make pins. They even have heaps of templates you can use which gives you not only a pretty pin to put up, but also ensures it is the size Pinterest loves.
Make sure your pins speak to your ideal audience
There is a lot of information out on the web about whether you should niche down or not, and, in my opinion that varies depending on your website. In the context of making successful pins that people actually click on to see your website or blog, you need to be specific on who you are targeting the pin for. For example, I could make a pin that is a GENERAL statement.
These are the BEST holiday desserts you will ever try!
Oo I could be specific to who I'm trying to reach. Maybe it's for a specific holiday, or a type of person.
The BEST Christmas desserts that your friends will LOVE!
Do you notice how I specified what the desserts were for and why you needed to try making them? That will make someone click into your post, even if your pin isn't that great looking, you've landed your hook and piqued their curiosity to at least take a look at them.
Treat Pinterest like a search engine
A lots of social media platforms are after fluffy interaction. They want people to be endlessly scrolling, liking and commenting. Pinterest is a bit different and you need to treat the content you put up differently too. There is no similarity with Pinterest as there is to Instagram or Facebook.
Think of Pinterest as a big (very big) search engine. You need to treat the content you put up in the same way as you do for getting your stuff seen on Google. People do scroll through Pinterest to see what the platform has suggested for them to have a look at, but they more often specifically head to Pinterest to search for something.
Ensure that your pin titles and description accurately describes what your pin (and the link you are trying to get them to click on) is about. For the desserts example above, you would be targeting people searching for 'best desserts', 'Christmas desserts' and even 'best Christmas desserts'. You might also consider some other keywords to have in your pin description.
Even though I am talking strictly about Pinterest here, this will get you noticed and give you more authority on a topic via Google as well! The more content on your website that is similar in topic, the more both of these search engine giants will recognize you as an expert on this topic.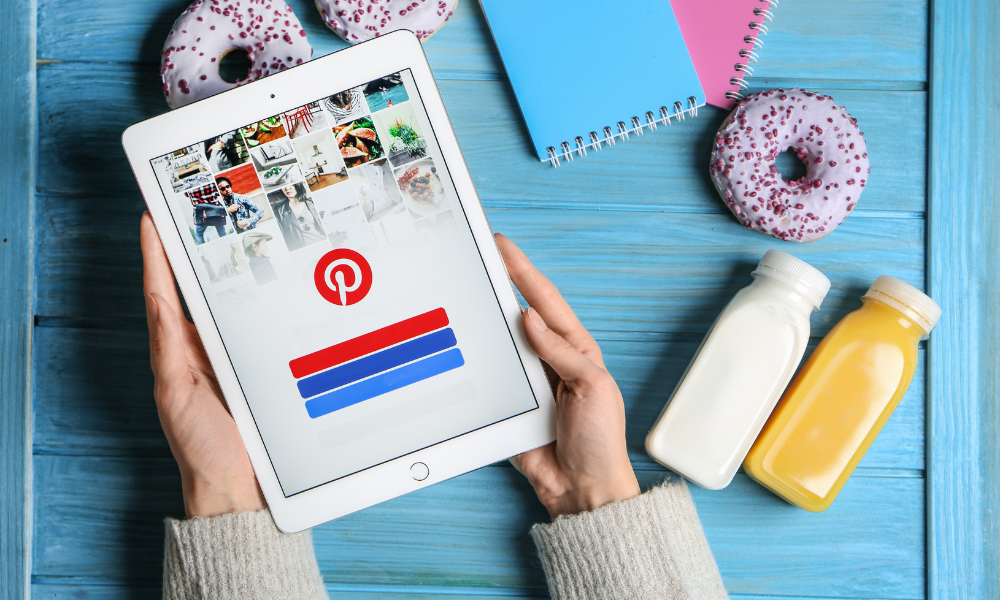 Create relevant boards to pin to
As I've just alluded to, Pinterest is a Search Engine and we need to treat it that way. Optimizing your profile to be relevant to the information you are sharing about on your website is vital to Pinterest connecting the dots in their system to know that you are an authority on the topic, it is something you post about and know about.
You need to not only do this with your pins, but also with your profile description and the boards you create. Ensure you are create a great profile description based on what your content is about as well as separate descriptions for each board you create (and you should be creating many). Separate your pins into the relevant boards. This will help Pinterest really understand about the content you are creating on their platform.
For example. If you write about how to save money, you would include key terms about that in your profile description, your board title and description AND both the title of your pin and it's description. This is FIVE separate things that are linked together, and help Pinterest know that you post about saving money and that when a user searches for money saving tips, your pins will pop up! Don't be discouraged if this seems like a lot to set up, you only need to set up your boards key terms once. The pins on the other hand will give you so much practice that you will become a pro in no time.
Pin content at peak times of day
Not every blogger agrees with this sentiment, but I think there is still a purpose to posting your pins into Pinterest during the natural busy times of the day. That is normally the average person's lunch hour and in the evening. BUT depending on who your content is targeted towards, your peak hours could vary!
Also remember you busy times will depend on where your audience is! If you are in Australia and most of your viewers are from the States, you're going to need to adjust for that. I know that sounds simple, but it's something a lot of people overlook.
Google Analytics is the key to figuring out when people visit your site the most often. If you are just getting Google Analytics set up for your website, you will need to give it at least a week to get an idea of when Pinterest users are most likely to visit your website! When you schedule your Pins for the peak times your users visit, the fresh pins will be put in front of more people on their home feed!
Another option for pinning at the optimum times is using a scheduler like Tailwind. When you are designing a pin, Tailwind actually tells you when your audience has been most active on your other pins so you can schedule accordingly.
Final thoughts
The biggest thing I can say is that whoever you are, and whatever stage you are at with your website, if you want to generate traffic from Pinterest, you need to make new content and continue to feed it to Pinterest.
Make new pins that point to a new blog post at least once a week!
Make eye-catching pins that speak to your audience for those blog posts! (Canva is great for this)
Pin new pins to Pinterest every day!
Create boards that are relevant to your topic(s) that you write on and make sure you use keywords on your account profile, boards and pins so that Pinterest knows what you are all about!
Schedule your pins to go up at peak times during the day!
Pinterest is a great tool if it gets used properly. If you can understand its potential as a search engine instead of treating it like social media, it will go a long way to improving the traffic you can get to your website from the platform.