Work At Home Mums is the leading website that supports Australian & New Zealand home based professionals. The aim of WAHM is to provide today's career minded women and women entrepreneurs with the information and guidance you need to manage your time, create balance between work and family, and enrich your daily life.
Here at your fingertips is an invaluable resource to help you find the job that's just right for you. Not just any ordinary job mind you, but a job that allows you the flexibility to be a mum first.
WAHM is an essential resource, like a one-stop-shop for the mum who wants to be a mum, to have a beautiful career, a beautiful life and enjoy the challenges and excitement of a career at home. There is something for every mum, right here.
Topics you have often wondered about, perhaps struggled with or are too scared to ask are tackled head on in this section. Best of all though and what mums really get excited about is the fact that WAHM helps women to kick-start their new life as a work at home mum. You can get educated on working from home by checking out our informative Articles.
And on the important topic of legitimacy with work at home opportunities, we also have a section dedicated to Scam Alerts, so you can avoid disappointment and pursue only real opportunities to get you to where you want to be.
There are work at home jobs that allow you to work from the comfort of your home office. There are flexible jobs for you, absolutely perfect for when you are ready to return to the workforce and freelance jobs where you can tap into a global network of businesses and projects. Work on what you want, when you want and where you want to. The lifestyle of a freelancer is taking off and gives unparalleled and the ultimate in job flexibility.
Speaking of businesses, there are also genuine home based business opportunities that actually check out and are 100% legitimate and home based franchises that literally provide you with turn-key business solutions that you can work from home. We will help you find home based business opportunities and home based franchises. With our directory you will find the best opportunities available online.
The Work At Home Mums blog keeps your finger on the pulse when it comes to Job and Career Events, with information, tools and resources that you might just need to take the giant leap forward to doing what you love and to further your career.
WAHM is among the most trusted resources on the internet for work at home mums, connecting them with relevant information and work from home opportunities.
And why do we do this? Because at WAHM it's all about helping you Love Your Work!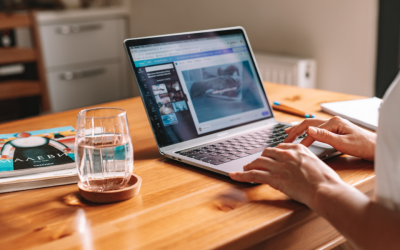 Imagine a work-life scenario where you have ultimate freedom and flexibility, where your professional success thrives alongside the joys of family. Welcome to the realm of remote working parents - a growing group of people who have unlocked the secrets to juggling...
read more