Wrike is an all-in-one project management and collaboration software that brings thousands of teams around the globe closer to success and FREE for up to 5 users
Wrike main features:
Task management
Interactive Gantt chart
Workload management
Time tracker
Discussions
Real-time newsfeed
Document collaboration
30+ integrations
Email integration
iPhone and Android apps
Customised reports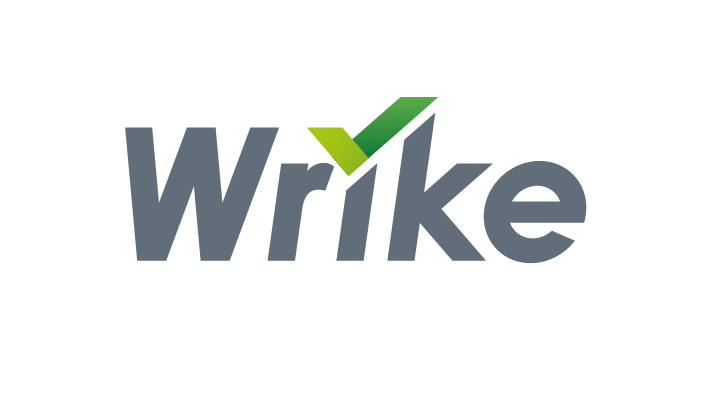 It connects tasks, discussions, and emails to your actual project plan. You get an up-to-date picture of the project and can keep your team aligned with your strategy without boring status meetings.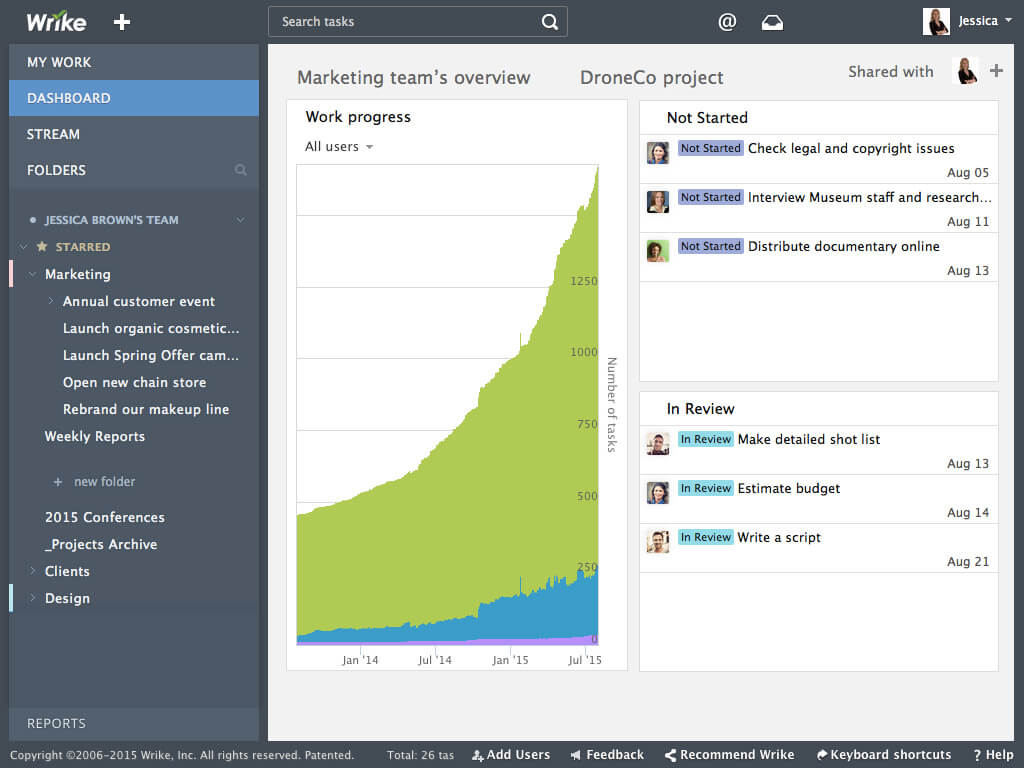 Wrike helps you see the big picture of your Project Portfolio
With multiple teams and multiple projects running concurrently, Wrike keeps you on top of your team's work without extra email and status meetings. It helps you build repeatable processes, streamline operations, and get real-time visibility into the status of specific clients, projects, and key milestones.
Team collaboration is taken to a new level
With Wrike, your teammates can collaborate on projects in real time. They are more engaged because they know exactly what to do and how their work connects to others. As tasks are handed off, new contributors get the complete context, access to previous decision-making discussions, and relevant files are already attached, so they have all the info they need.
Managers get better, more predictable results
Robust tools for planning, project management, and workload optimization enable you to get the most from your team's potential. Thanks to drag-and-drop support and bulk changing capabilities, it's easy to create and maintain schedules to keep up with your fast-paced business.
Wrike's all-in-one collaboration and project management software is suitable for individual freelancers, SMBs, and large organizations with thousands of employees. The platform can be tailored to fit the individual needs of any team. It's a smart solution for project management, helping you get even more done! More than 1.5 Million people worldwide have tried Wrike and left tons of positive reviews on Trustradius, Capterra, G2Crowd, and other review sites.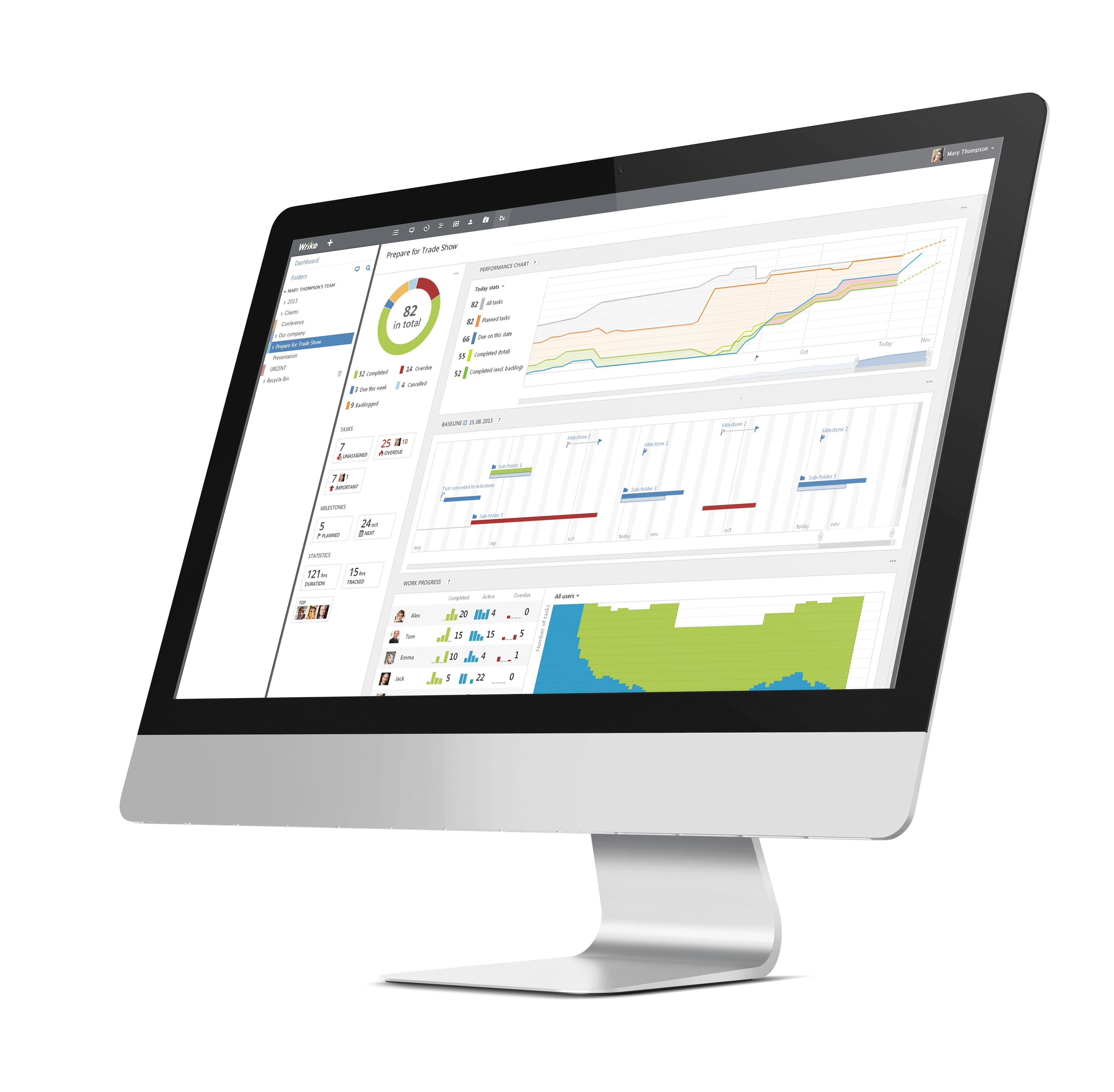 Challenges Wrike helps solve:
Data silos: Tasks, discussions and documents scattered across email, Skype, personal computers and spreadsheets
Poor visibility into work status
Missed deadlines and project failures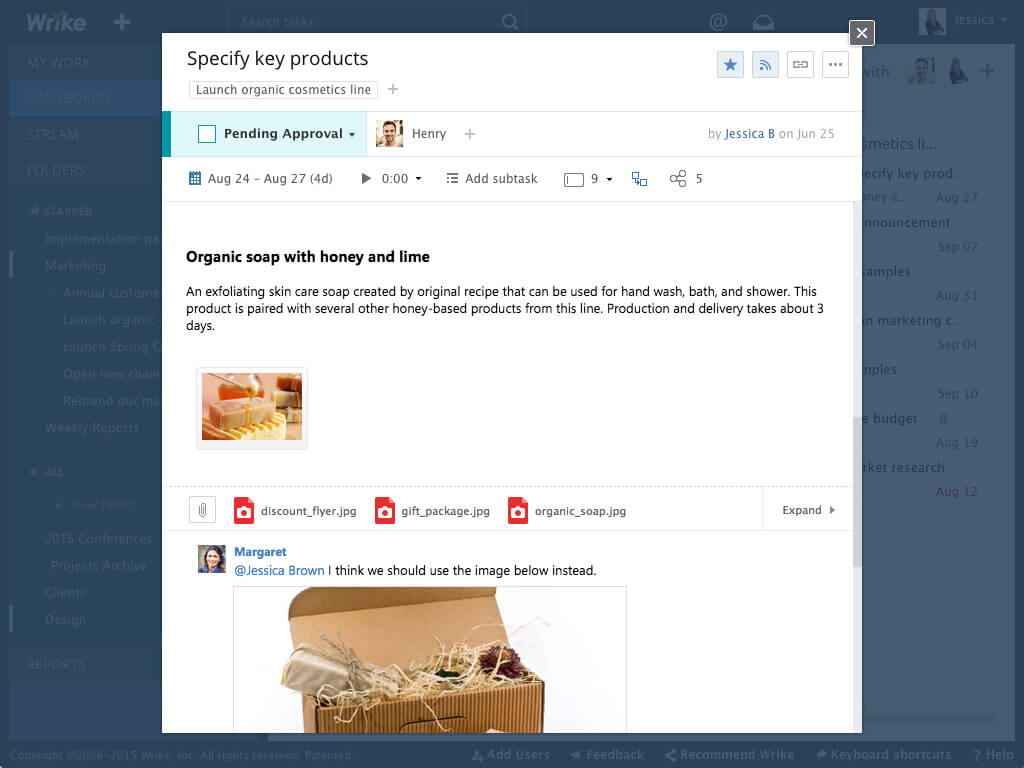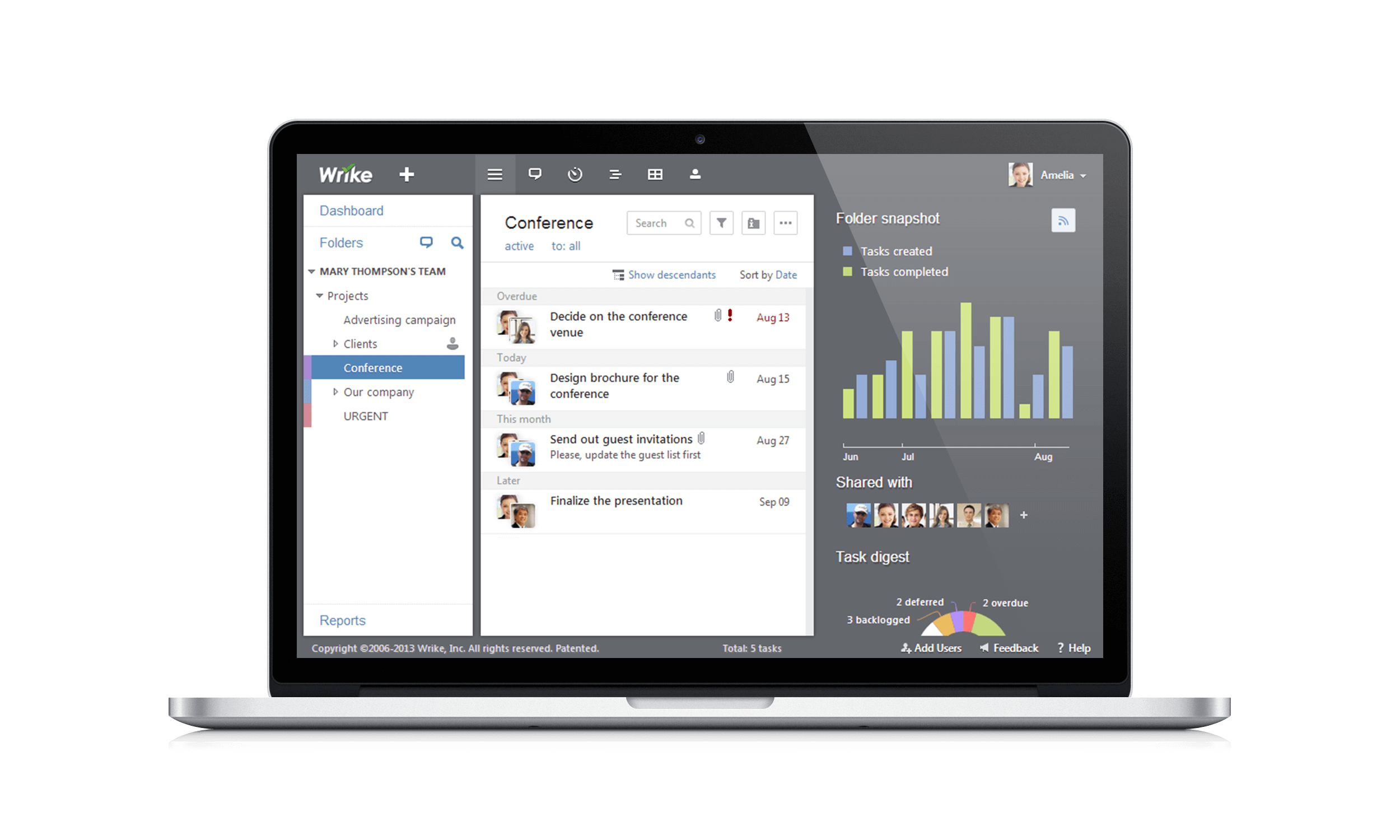 Accelerating project delivery by using a platform your team will actually use and love
Keeping all team members on the same page even across borders without lengthy status meetings, long email threads and spreadsheet updates
Big picture of project progress with real-time updates and cross-project reports and newsfeed
Real-time team collaboration with discussions, files attached to tasks, and a built-in document editor
Wrike is a system your team will use. It helps them do their work, not just track it.
Can be easily customized to your needs as each team can set up their own workflow.
Scales as you grow, providing visibility and ease of use for teams of any size.