Many mums looking for a great work from home option choose freelancing. Freelancing in effect involves you setting yourself up to do certain tasks for individuals and businesses who need assistance – either on an ongoing or one-off basis, depending on their requirements.
There are different types of freelancers, including independent contractors who are usually project based, moonlighters who add freelancing as an extra to their day job, and freelance business owners whose whole job is providing services to different clients. As a freelancer, there are a million and one things you can do – and here's just some of them:
The Best Freelancing Ideas
Web design
Description: Designing and creating websites for clients. This could be blogs, information websites or even e-commerce stores.
Skills you will need: Experience in web design and/or coding. You could also specialise in a certain platform such as WordPress or Shopify.
Graphic design
Description: A graphic designer creates graphics for printed and electronic media. This could include things like logos, business cards, pamphlets, advertising, infographics and more.
Skills you will need: Extensive knowledge of programs such as Illustrator and Photoshop plus some creative talent.
Virtual Assistant
Description: Virtual assistants do everything a normal assistant does, but online instead of needing to be in an office. Things like administration, customer service, answering emails, issuing invoices etc.
Skills you will need: Skills or qualifications in whatever service you wish to offer.
IT
Description: Information technology is a big area. You could be an IT consultant to businesses, hire yourself out to teach people about computers or even small fix it jobs.
Skills you will need: Experience and knowledge in IT and computers.
Legal
Description: Giving legal advice about any topic. You don't need to be face to face but can conduct appointments via Skype or over the phone.
Skills you will need: You will need a legal qualification and experience for this one.
Customer service
Description: A lot of businesses now outsource their customer service. This could be in the form of a virtual assistant answering emails, directing their calls to you, or you manning their online chat program.
Skills you will need: Great communication skills and the ability to be patient and solve problems. You will also need basic technology skills.
Teaching / Tutoring
Description: The advancement of technology has meant that teaching and tutoring can now be done online. Everything from tutoring high school students to teaching piano to second language tutoring can be online or by having your students come to your home.
Skills you will need: An advanced understanding of the topic you wish to tutor in.
Writing
Description: If writing is your passion you may find great success as a freelancer writing books, reports and other projects for people.
Skills you will need: A love and flair for the written word. You don't generally need qualifications as long as you have great written, spelling and grammar skills.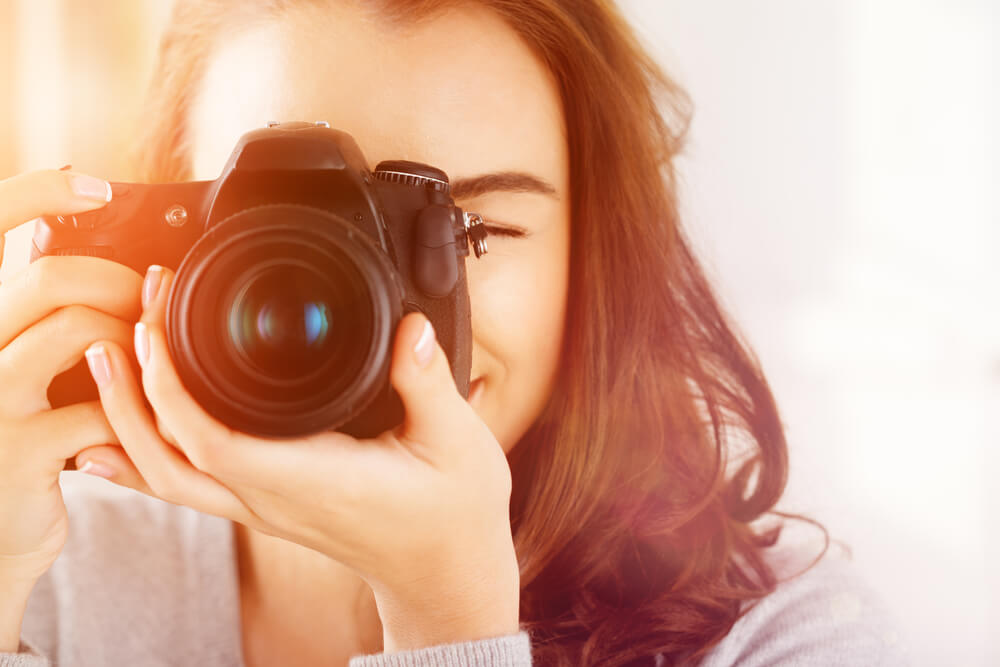 Photography
Description: Setting yourself up as a freelance photographer is a great option for many. You can choose to do portraits, lifestyle shoots or even products shots for websites. If you've got a great eye you can even take photos of nature and sell them online.
Skills you will need: Obviously you will need photography skills and a great camera.
Bookkeeping
Description: Many small businesses and individuals don't have the time or skills to keep up with their book work. You can help clients do this on a one off or ongoing basis.
Skills you will need: Bookkeeping or accounting skills and/or qualifications. Knowledge in programs such as MYOB, XERO and Quickbooks is also extremely helpful.
Editing
Description: Sometimes you look at something so much you can no longer see any mistakes. That is where editing freelancers come in. People will pay to have their documents edited for content and mistakes.
Skills you will need: Spelling and grammar skills are essential. If you are wanting to specialise in certain fields (such as editing medical documents) you will also need experience in that field.
Social Media Marketing
Description: Social media marketers look after the social media accounts of businesses. It is a great idea for freelancing as you can look after multiple accounts and clients at one time.
Skills you will need: Some marketing skills as well as knowing your way around all the social media platforms.
Blogging
Description: Lots of websites require quality blogs written for them. You can also create your own blog to showcase some of your work.
Skills you will need: Writing skills and some knowledge of particular topics (or good research skills) if you want to target certain niches.
Interpreting / Translating
Description: People and businesses need interpreting and translating services and if you are fluent in more than one language this could be the service for you.
Skills you will need: Written and oral fluency in at least 2 languages (generally English and something else).
Online Advertising
Description: Become and expert in things like Google and Facebook advertising and people will hire you to perfect their ads for them.
Skills you will need: Google offers their own courses in how their ads system works. You will also need to be familiar with other forms of online advertising and need some marketing skills to help you on your way.
Music Writing and Production
Description: There are a multitude of people that require music for things like tv, videos and ads that due to copywrite can't get the music they want or don't want to pay huge amounts for popular songs. There is a great niche for talented musicians to write and record music for these situations.
Skills you will need: A knowledge and talent in music writing and producing.
Photo Editing
Description: Use your photo editing abilities to help people that need to adjust something in their photos or take something out of the background.
Skills you will need: A good eye for detail and extensive knowledge in photo editing programs such as Photoshop.
Travel Consulting
Description: If you love travelling a good way to impart that knowledge is by doing some travel consulting and helping people plan their holidays. People always need help with organising itineraries of things to do and see on their trips as well as all of the organisation. If you want to go one step further, you could become a freelance travel agent.
Skills you will need: Experience travelling to the places you're consulting about is a must and if you want to be a travel agent in Australia you will need to complete a qualification.
Podcast production
Description: Podcasts are a big thing now and a lot of people want to start one but don't have the technical skills to put it all together. Becoming a freelancer in podcast production means helping people with all the behind the scenes stuff of creating a podcast.
Skills you will need: The technical knowledge of recording, editing and producing podcasts.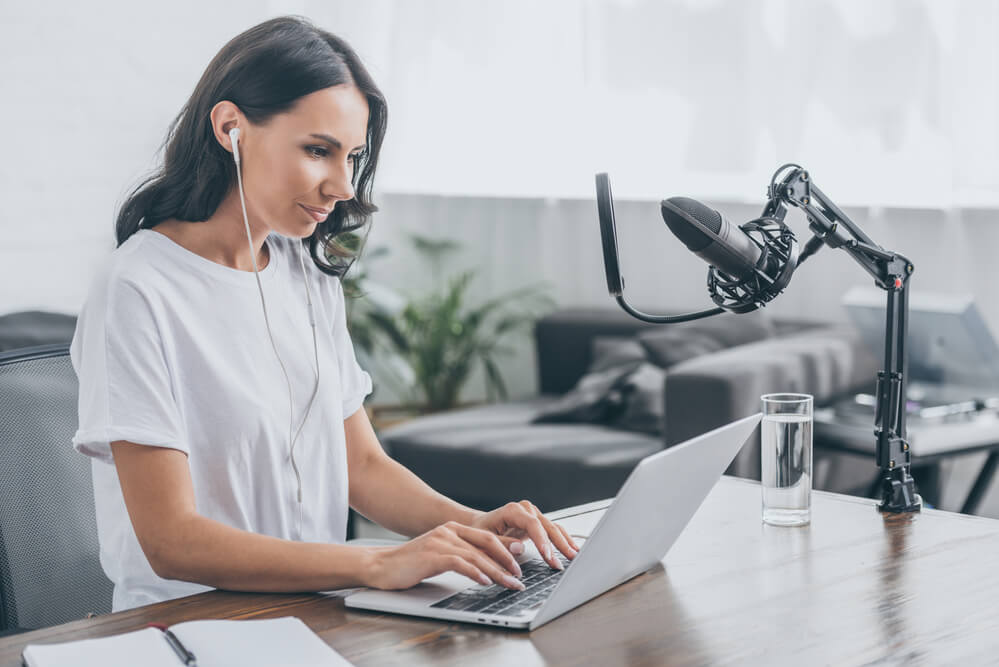 Video Creation and Editing
Description: There are many people that would like to make videos for their websites or sites like YouTube but struggle putting them together. Video freelancers help these people shoot, edit and upload videos.
Skills you will need: The knowledge and ability to edit videos. Extensive knowledge of and access to video editing software is required.
Grant Writing
Description: Academics and some businesses need to write grants all the time but many don't have time to keep up with it. If you understand the requirements for writing grants you can use this to help those that need it.
Skills you will need: An understanding about the grant process as well as great writing skills. You will also need knowledge about the industry you are targeting in your grants.
SEO Services
Description: Search engine optimisation (SEO) is optimising a website to be found on Google and other search engines when someone searches certain keywords. It takes time to learn so many businesses don't have the time or will to do it themselves. You can earn great money as a freelancer doing these services if you can back it up with results.
Skills you will need: Extensive knowledge about SEO, keywords and backlinks and how to optimise websites to get results.
Marketing Consultant
Description: Many businesses know they need marketing but are unsure about what, where or how. Becoming a freelance marketing consultant means you advise businesses about the best way to move forward with there marketing and how and what they should be spending their marketing budget on.
Skills you will need: Knowledge and experience in marketing as well as proven success with improving businesses brand awareness and return on investment.
Housesitting
Description: Housesitting involves either staying at people's houses while they're away or visiting to check on the place once or twice a day. You are there to ensure that everything runs smoothly while the owners are away (and make it look like someone is there to potential thieves) and may be required to feed pets or water plants. The requirements and length of stay can vary.
Skills you will need: Not many although some organisational skills will help as well as the ability to keep plants and pets alive.
Pet Services
Description: There are many services you can offer regarding pets including things like dog walking, bathing and washing or pet sitting.
Skills you will need: A good rapport with animals as well as a genuine love for them if you are going to be spending your days walking or looking after them. A general knowledge of certain breeds may be useful so you can tell if something is wrong.
Uber Driver
Description: There are many ride sharing services you can earn money from these days but Uber is probably the most well know. There is also an all female version called Shebah and others such as Ola, Didi, GoCatch and Bolt.
Skills you will need: A drivers licence and a willingness to be driving around for long periods of time. Most companies also have restrictions on the types and age of vehicles you can use with them.
Personal Trainer
Description: Personal trainers don't have to just work in gyms. You can work with people one on one or hold bootcamps in the park.
Skills you will need: A qualification in fitness and a lot of enthusiasm.
House Cleaning
Description: A cleaning business is a relatively easy and cheap one to set up. You can choose domestic or commercial cleaning and everything in between.
Skills you will need: An eye for detail and be physically fit. You can find out more information on how to start a cleaning business from home.
Event Coordinator
Description: If you know how to through a great party, your services are needed. Help people by budgeting, booking and buying everything they need to make their event great.
Skills you will need: Organisational skills, and the knowledge of not only what makes a great party, but all the little things people forget.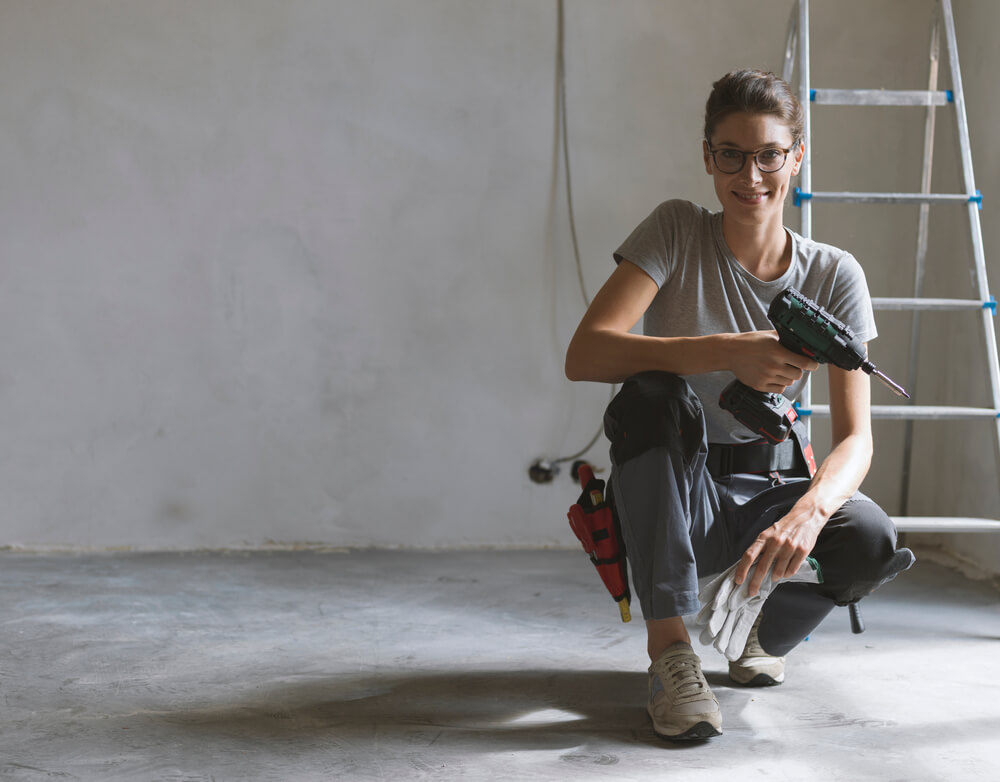 Handyman
Description: There are many jobs around the house that don't need a full tradeperson, but never seem to get done as people don't have the time. Offering your services for all these little jobs could be very lucrative.
Skills you will need: Knowledge and skills in whatever service you want to offer, from fixing things to putting together new furniture.
Organisation Professional
Description: Are you the cleanest, most organised person in your neighbourhood? Put those skills to use by helping others sort out their houses and lives.
Skills you will need: Organisation! There's no formal skills you need other the the ability to help others sort out everything and put plans into place to keep it that way.
Information Product Writer
Description: Writing information products like ebooks, workbooks, templates, courses, webinars etc.
Skills you will need: Writing skills, good spelling and grammar and good research skills to find the information you are writing about.
Copywriting
Description: Websites need words and website owners don't always know what to say. Copywriters write content for all sorts of different things including websites, about pages, blogs or product descriptions.
Skills you will need: Writing skills as well as great English, spelling and grammar.
Public Relations
Description: Many businesses need PR at some point, but don't want to have a full time person on staff. Freelance your PR skills out and you can be working with multiple businesses to keep your job fun and interesting. PR can include writing and distributing press releases, speech writing, creating and executing special events designed for public outreach and media relations, market research, crisis public relations strategies and social media promotions and responses to negative opinions online.
Skills you will need: Excellent communication skills and experience and a great track record in public relations.
Resume Writer
Description: Many people have dull and boring resumes that get overlooked. If you know what gets recruiters to take notice, then help people write resumes and cover letters.
Skills you will need: HR skills and knowledge of what makes a great resume. The ability to get out of people what skills they have when they may not be totally sure of it themselves. Good writing, spelling and grammar.
Artist
Description: If you have a talent for any sort of art then hire yourself out to do commissions or set up a website to sell whatever it is you create.
Skills you will need: Some artistic talent and the ability to still enjoy it even after you turn it into your job.
Music Tutor
Description: If you are great at a musical instrument and can teach others, you can freelance through teaching small groups or one on one. It's on many people's bucket lists to learn an instrument.
Skills you will need: A talent in music and instrumental tuition.
Voice Over Artist
Description: People hire voice over artist for videos, advertisements, narration for audio books and much more.
Skills you will need: A good sounding voice and the ability to speak clearly and be easily understood.
Transcriptionist
Description: Medical, legal and other transcription jobs require you to listen to audio files of medical files, court cases, meetings, seminars, lectures and interviews and record them as text. This sort of work is often on a freelance basis but, if you get a good reputation, there is plenty of work out there.
Skills you will need:
Live Chat Agent
Description: Use your customer services skills to man companies' website live chat functions.
Skills you will need: Great customer service or sales skills and enough technical skill to manage the chat software.
Email Designer
Description: Email marketing is big business. Organisations are always looking for great email templates that will cut though and get noticed. You can design and write emails and newsletters for businesses.
Skills you will need: A knowledge about email marketing and how to use and design templates for the most well knows email marketing platforms.
Researcher
Description: Organisations need statistics and research done for all kinds of things. Researchers typically don't have to write the content, just research and supply the data and information.
Skills you will need: Great researching skills and the ability to sort through data.
Course Creator
Description: Many people are experts at something but don't know how to impart that knowledge to others. Use your skills to help others create an online course.
Skills you will need: The ability to take the expertise of someone and create an informative and engaging online course. Great writing or video skills are essential.
Ironing
Description: You can hire yourself out to do ironing for time-poor others. Either doing it in their home, or you can pick up one day and then drop it off the next.
Skills you will need: Great ironing skills. And a car to get around and pick up and drop off the ironing.
Make-up Artist
Description: Become a work from home or mobile make up artist. People want make up done for all sorts of events including work functions, balls and formals or weddings.
Skills you will need: There are courses you can do to become a make-up artist.
Interior Designer
Description: Do you have an eye for colour and how to make things look amazing? If you have experience in interior design (or exterior for that matter) it is an easy occupation to make into a freelance gig as most people look for recommendations about a particular designer rather than a company.
Skills you will need: Design skills and a portfolio of successful redesigns.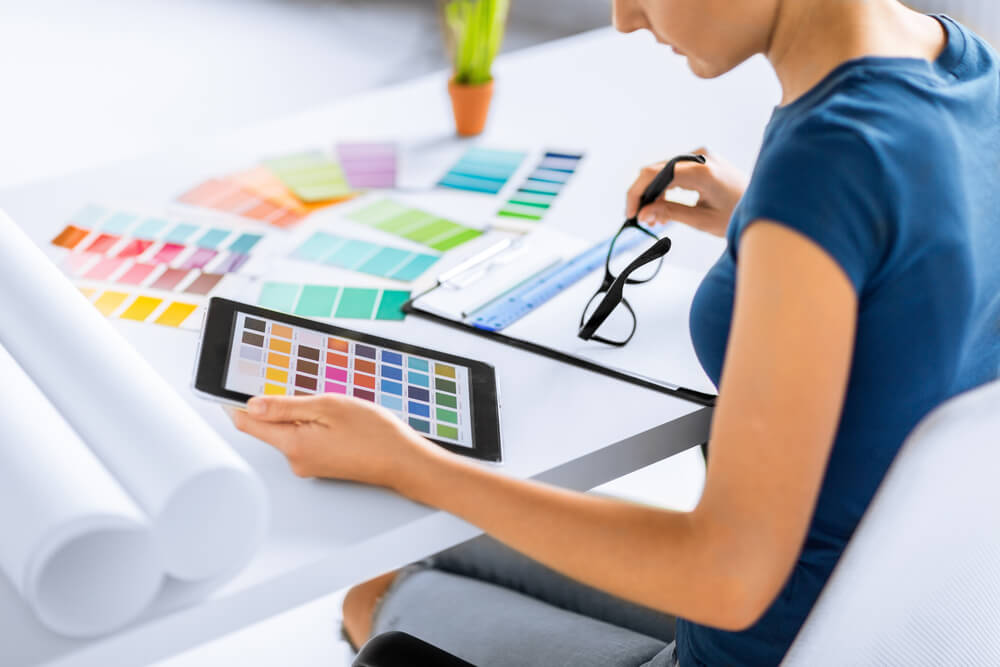 Home Staging
Description: Styling people's homes for sale. It has become a big thing over the last few years to style your home when selling to try and get the maximum price. Home stylists give advice and can even source products to stage a home for sale.
Skills you will need: Experience in knowing what will give a house broad appeal for selling. Similar to interior design it is good to know about colours and textures to make a house look it's best.
Recruitment
Description: Many businesses need help recruiting the right employees. Becoming a freelance recruiter means you can help out business when they need it.
Skills you will need: Experience in human resources or recruitment.
Sales
Description: Many small businesses will outsource getting sales leads if they don't have the time or skills to do it themselves.
Skills you will need: A friendly and outgoing personality and some skills in sales and marketing.
App Development
Description: Design and develop apps and games for mobiles and tablets.
Skills you will need: Experience and knowledge in app design and development including coding and app developing software. Also an understanding of iOS, Android and Windows systems.
Dealing with a Fluctuating Income
Being a freelancer has some great positives, however one of the negatives is that you tend to not have a consistent income as it depends on what work and clients you have going at any one time. So now that you're on your own, how do you deal with the fluctuating income?
Try to build a cushion before you go full time in your business. The first few years will have a lot of ups and downs, so having the safety net of a savings account can be a huge help.
In the beginning, lower your expenses as much as you can. If your spouse is working, try to live off one income and put your profits back in your business.
Keep all your business and personal money separate. Get a bank account for business transactions. Save receipts for all your expenses so you won't be paying extra income tax.
Track which months are the best for you. This will help you in future years. If you know that the summer months are slow then you can plan in advance. Save some of the money you make in the good months to cover the bad.
Never stop marketing. When you're busy it's easy to not spend time on your marketing. But if you don't feed the funnel, you'll run out of business, and then it may take some time to get new clients. So keep your marketing strategies going at all times.
During the months that are good, don't raise your standard of living right away. Don't set yourself up with high payments for a new car or a higher mortgage. Keep expenses as low as possible until you've been in business for several years.
Think of other business ideas that might work during your slow months. If you're a ghostwriter and you know no one orders projects during the Christmas holidays, then plan ahead and set up a blog in November to sell Christmas gifts. Don't rely on one income stream. Diversify your skills and your types of income.
Find ways to make ongoing income. Build a membership site where members pay you a monthly fee. Create a twelve-month course where students pay you each month. Find clients who'll pay you a monthly fee for services such as posting to their blog or writing their newsletter. Then you'll have a base income every month.
Start two savings accounts. One is for your quarterly tax payments and one is for the months when income is down. This can also be your emergency fund. Nothing is more frustrating than to have your refrigerator die during a month when income is down. Plan for the inevitable by not spending all your income during the good months