Working from home seems like the ultimate dream. You can do all the parenting things, earn an income, as well as save on daycare fees at the same time. But although you may have the dream to quit the corporate world and start a work at home business, sometimes figuring out what that business is going to be isn't always the easiest.
Work at Home Business Ideas Top 10
Here are our favourite business ideas to get started working from home.
Virtual Assistant
Bookkeeping
E-Commerce
Social Media Specialist
Writer
Blogger
Hairdresser
Graphic designer
Dog walker / pet sitter
Cleaner
Of course, this is just the beginning. What type of business you end up choosing should be based on your skills, experience and what you love and enjoy doing. After all, there's no point putting the effort into creating a successful work from home business if it ends up just as tedious as your previous 9-5.
Consider these work from home ideas for your business
Whether you've always had a dream to start your own business, you don't have the energy to return to the 9-5 life (and spend half of the income on daycare for the privilege), or you just want to contribute to the household income and experience professional growth in the comfort of your PJs, there are now so many options.
Running a business from home can be rewarding and rejuvenating. It can also be stressful and tedious, and it can take up a lot of your personal free time. If you are still motivated to run your business from home, then it's important for you to decide what that business is going to be, and how it's going to fit into your life.
So, with that in mind, here are some work at home business ideas:
Virtual Assistant
A virtual assistant provides administrative, secretarial and clerical support to their clients. The virtual assistants' low overhead and low cost of service compared to hiring a full time employee makes them a very popular choice. Virtual assistants' experience can range from beginner through to experienced meaning that the rate of pay varies as well and is in line with your experience.
If you are going to go down the road of setting up a VA business then do some research around who your target market is and what specific service/s you are going to offer your target market. Research your competitors to check out what they offer, what they charge, and how they market their business.
Also consider that a number of off-shore VAs offer very competitive prices for simple, repetitive administrative tasks; so consider offering services that show your experience so that you aren't lost in what could be a flooded market.
A VA can provide:
Telephone support, telemarketing, or virtual reception: businesses forward their phones to yours so that you can answer calls and queries and send messages back to the business owner. Virtual receptionists require high-speed internet and a USB headset as they usually answer calls through a VOIP system, particularly if you sign up to a VR network. Telephone support isn't just limited to just message taking, you can also book appointments or make warm or cold sales calls (also known as telemarketing). Most telephone support work pays per call. If you decide to work within the appointment or telemarketing sphere businesses are more willing to pay higher rates per conversion. Telephone support work is quite flexible because you can do other work or look after your children while the phones are quiet.
Data entry: The pay generally depends on the volume of data and how fast you're expected to enter it. Remuneration is usually unspectacular, though a fast and accurate data entry worker can make some useful extra cash. Don't believe all the hype out there, data entry jobs from home are very rare.
Transcription: If you're a fast typist and can accurately transcribe audio into text, you might find that transcription suits you. Medical, legal and other transcription jobs require you to listen to audio files of medical files, court cases, meetings, seminars, lectures and interviews and record them as text. This sort of work is often on a freelance basis but, if you get a good reputation, there is plenty of work out there. You can find transcription work online, often through agencies.
Virtually anything: Most things that a regular administration or personal assistant would do can now be done virtually. The options really are endless.
How to get started: If you're interested in becoming a VA, check out our article on becoming a virtual assistant.
Bookkeeper
This can sometimes fall under the virtual assistant banner but is actually quite a specialist field, especially if you have extra qualifications such as becoming a BAS agent. Now that many businesses use online accounting software, the need for a full-time bookkeeper to manage accounts in house has decreased. While this is bad news for full-time bookkeepers or accountants, this is good news for someone interested in becoming a bookkeeping freelancing from home. You can offer the services businesses need without needing to be in the office. This also gives you more freedom to work for more than one company to increase your earning potential.
How to get started: You'll generally need a qualification or experience in this area. Knowing software programs is also a must have as most small businesses won't have time to train you too much (that's why they're hiring you in the first place). Skill up on packages like Saasu, Fresh Books, MYOB and Xero.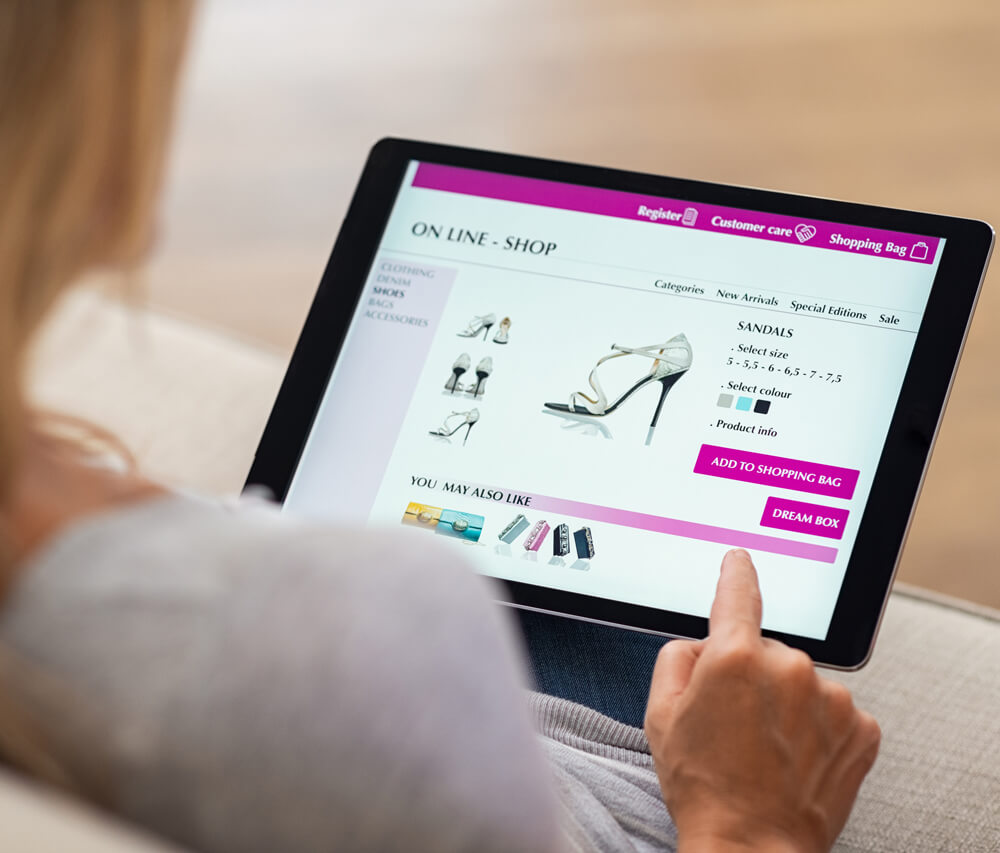 E-Commerce
Start your own online store. You can create your own product/s or sell someone else's (know as being a reseller), but either way this can be a good way to make an income, especially if you enjoy dealing with customers. The key to success with e-commerce is to have some great marketing behind you to get your store out there, and a good profit margin on the products you sell.
Designing and manufacturing products yourself is generally the best way to have a healthy profit margin on your items, however it can be a lot of work and research, and you need a product idea. Reselling other companies' products is a much easier way of getting started and can still be profitable if you do your sums correctly. There are to ways to become a reseller. Either by buying wholesale from suppliers, and then storing and posting the stock yourself, or by drop shipping, which means that you market the product and when someone buys it you purchase from your supplier and they post it out for you.
How to get started: You'll need some products and a website. Shopify and WordPress are great platforms for e-commerce stores and check out our list of wholesale suppliers to start getting some product ideas.
Social Media Specialist
Being a social media specialist covers writing, posting, and managing social media profiles for a range of business owners who just don't have the time (or maybe the inclination) to focus on this part of their online marketing. If you have experience with social media, understand analytics and how to measure the success or failure of your efforts, you could make a perfect social media specialist.
With the growth of sites like Facebook, Twitter, LinkedIn and Pinterest, the need for someone to help small businesses navigate these social marketing avenues is high. If you love to use these types of platforms and can build a strategy that can help companies grow their own following, this may be the business from home for you.
How to get started: You don't need a qualification for this type of work, although a background in marketing may help. If you've already built up a great following in various social media accounts (even if it's just your personal ones) that is a great thing to show potential clients that you know what you're doing.
Copywriting
If, prior to becoming a work at home mum, your corporate career involved working with words then providing this service from your at-home office could be for you.
Content Specialists are just that – people who specialise in writing content for a range of mediums whether that's print or online.  Copywriters are sought after, as many business owners may not be great at churning out compelling content to help promote their business or just don't have the time to pull together copy for their newsletters, email campaigns, websites, blog posts, or social media posts.
Providing content support is flexible because you can work during the evenings if your child is unsettled during the day; or vice versa.
How to get started: Work can be obtained through freelance sites or by marketing your business to a specific target market. It's a good idea to have a website showcasing your talents and start networking.
Blogger
This goes hand-in-hand with content writing, but the major difference is that you'll be writing for yourself rather than for someone else. A caveat before you read further: blogging isn't easy, nor will it make you instant money. Rather, it's going to time some time to build up a following and eventually draw in advertisers and sponsors. However, if you can pull it off, it's super gratifying writing and working for yourself.
How to get started: To start, you'll need to find a niche that you're confident you can write copiously about. Next, you'll need to create a website and organise content. Our article on how to start a blog can be a good place to begin. After that, it's all about posting often and consistently to ensure that your readers keep coming back.
Hairdresser
If you were a hairdresser pre kids, why not set up a salon at home? The services you offer can be up to you and can range from simple cuts and hair styling to full colour services if you set things up right. If you enjoy being a hairdresser, then there's no reason for your skills to go to waste.
How to get started: You will need a room that you can convert to a salon (I've seen a lot of hairdressers even add a proper hair sink). You will also need to check with your local council as you may need permission to run this type of business from home.
Graphic Designer
Graphic designers create visual designs for a multitude of tasks, such as logo design, infographics, brochures, labels, signs, annual reports or pretty much anything that needs a graphic. It used to be a job done by hand, but these days is mostly done through computer software, although there are some jobs that can still use a hand illustrator.
There are many options for you to start up your business. You can go it alone as a solo provider or create a profile on one of the many online marketplaces that offer these services as gigs. If you don't want to work for yourself, there are numerous freelance designing opportunities, so you can have the safety of working for a company without ever having to step foot in an office. This work is flexible for work at home mums because most of the work can be done during a time that suits you and your children.
You may also want use your skills to create your own line of stationery, printables or even -shirts.
How to get started: You will generally need a qualification in graphic design or similar. At the very least you will need extensive experience in programs such as Adobe Illustrator to market yourself as a true graphic designer.
Dog Walker / Pet Sitter
The pet industry is booming, and as such, home business opportunities in this industry are growing. Your love for pets can be applied to a variety of businesses such as pet grooming, dog walking or even pet sitting.
I personally hate taking our cat to boarding when we go on holidays because even though they're fabulous at looking after her, she always ends up with fleas from being around other animals. So having someone come and feed her in our own house is fabulous. She's happier and I'm happier as I don't need to spend the next few months getting rid of fleas. People love having pets, but for various reasons, they need services to help them save time and to know they're animals are being looked after.
How to get started: There are a few franchise companies for dog grooming services to look at if you want to go down that path. Also look at sites like madpaws.com.au to get started with dog walking and pet sitting.
Cleaner
Ok, so this one's not technically a work from home, but it does offer a lot of flexibility in the hours your choose to work. Domestic and commercial cleaning are both viable options and it is a business you can get started in for a very small cost.
How to get started: Check out our article on how to start a cleaning business from home to get some tips.
Web Designer
Web designing combines the technical know-how of creating a functioning website with the creative requirements of making that site look good and draw in visitors. With the tools available today, almost anyone can create a template-based website, but it takes that special something to make it successful. If you want to challenge yourself in a fairly competitive industry, this might just be the business for you.
How to get started: If you decide to offer digital services like web design, then you will need to have some prior training in the area so that you can prove your credibility to your target market.
Cake Decorator
Have a passion for making cakes beautiful? With some examples of your creations and a bit of social networking, you could be on your way to the business of your dreams. There are always reasons to celebrate, and where there's a party, a cake is never far behind. Increase your chances of standing out from the crowd by targeting a niche cake business such as gluten free, vegan, or even Disney or other specialised design areas.
How to get started: Check with your local council about restrictions for your business due to the fact you are working with food. They may have extra things you need to do to your kitchen or house (for example no pets) before getting started.
Home-Based Bakery or Food Business
Take your love for baking or cooking and turn it into your own business. Your culinary skills can be turned into a variety of businesses, from working as a personal chef to baking at home and selling your goods to local stores. If you like cooking for a crowd, you may even want to try your hand at catering.
How to get started: For an in-depth look at this business idea, check out the Guide to starting a home-based food production business. Preparing or storing food at home for later sale (including in-kind rewards) is considered a food business. Requirements to be met are the same as for other retail food businesses.
Online Marketing
Many businesses need help with firstly getting their business online and then secondly marketing their business to their target audience. If your past experience or your current passion lies in some form of marketing, then online marketing could be an avenue for your work at home job. You may consider offering support with social media profiles, writing website content, or running paid ads through Facebook or Google.
How to get started: You will need to have some kind of training or testimonials to fall back to demonstrate your experience clients. All online marketing activities are done online and can be done while your children are sleeping or at school. This role is perfect for a work at home mum.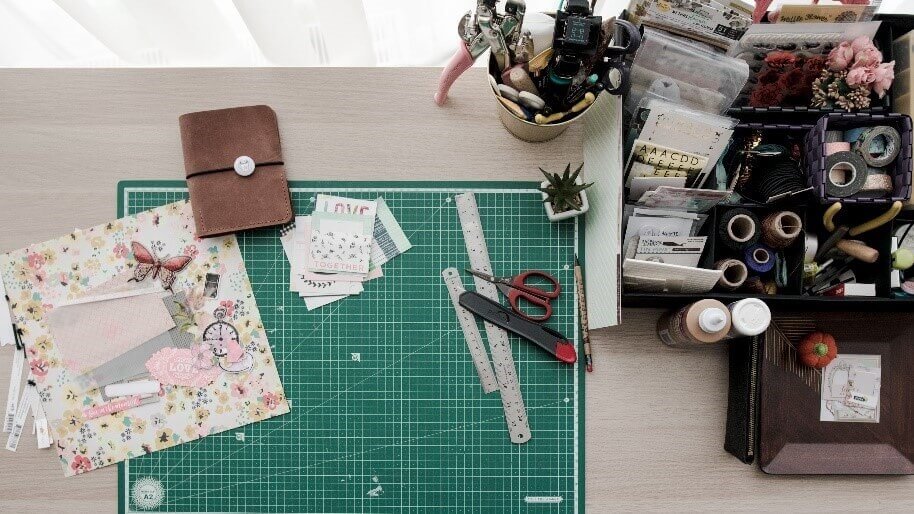 Hobby-Related Business
Your love for your hobby could turn into a passion for profits. Do you love creating things? Are you into arts and crafts? You can channel your creative juices by creating products that you can sell to family, friends, and others. Sell paintings online, create one-of-a-kind accessories like necklace, earrings, bracelets, etc. Sometimes you need to start small and steady, but if you persist and your craft is of a high quality, then there is no reason why your hobby cannot be your full-time business. If you don't feel like selling your creations, you can sell tutorials that will let others make them instead.
How to get started: Many mums start by selling pre-owned items on online auction sites. Go through the wardrobes and the garage and look for items that you no longer use but are still in great condition and sell them online. Selling second-hand items is a great way to earn a little money and be familiar and gain confidence in selling online. Check out eBay, and QuickSales. If you're making your ow products there are some amazing sites to sell your arts and crafts online. Check out Etsy, and MadeIt.
Affiliate Marketing
A relatively new trend at the moment, affiliate marketing is a way for you to get paid to market other people's products. You promote a product, either on your website or social media and if someone buys that product or service through a dedicated link, you get a certain percentage of that sale as commission for referring the customer. Many, many people have founded six-figure businesses based on affiliate marketing and if done right, could suit your at home business. Affiliate marketing is great for blogging but can also be used on any other sort of website or as additional income for service businesses.
How to get started: Start by choosing products you already know and love. If there is something you love using and want to share it with the world google the product name + affiliate program. This is an easy way to see if there is an existing affiliate program you can sign up for.
Write & Sell eBooks Online
If you have a good amount of knowledge in a field that other people are interested in, then writing and distributing e-books on the topic is a great way to make some extra money. If you love to write and illustrate and can't keep good stories out of your head, you may want to give writing a children's book a try. Luckily, with the iPad and Kindle, it's easier than ever to get your story out to the masses. You can test your story ideas out with e-book apps on these devices. If one gets extremely popular, you can publish it afterwards. Test the waters.
How to get started: Just start writing. With the rising popularity of e-readers like Amazon's Kindle, the time has never been better to self-publish your own e-books. In order to maximize your profit potential, make sure you take the time to copy and edit your e-book and have some outside sources look it over and critique it before you put it up for sale.
Bridal Consultant
If you love weddings and people are a detail-oriented and organised person, you may want to consider becoming a home-based bridal consultant. With many women juggling their work life with their home life, managing a huge event like a wedding may seem nearly impossible. Working with a bridal consultant is great way to help alleviate extra stress during this time.
How to get started: Start by making a few reliable connections with people in the wedding industry. Things like reception places, photographers, wedding celebrants etc are all things your going to need to use on an ongoing basis. You could also list your services on popular wedding directory's to start getting some clients.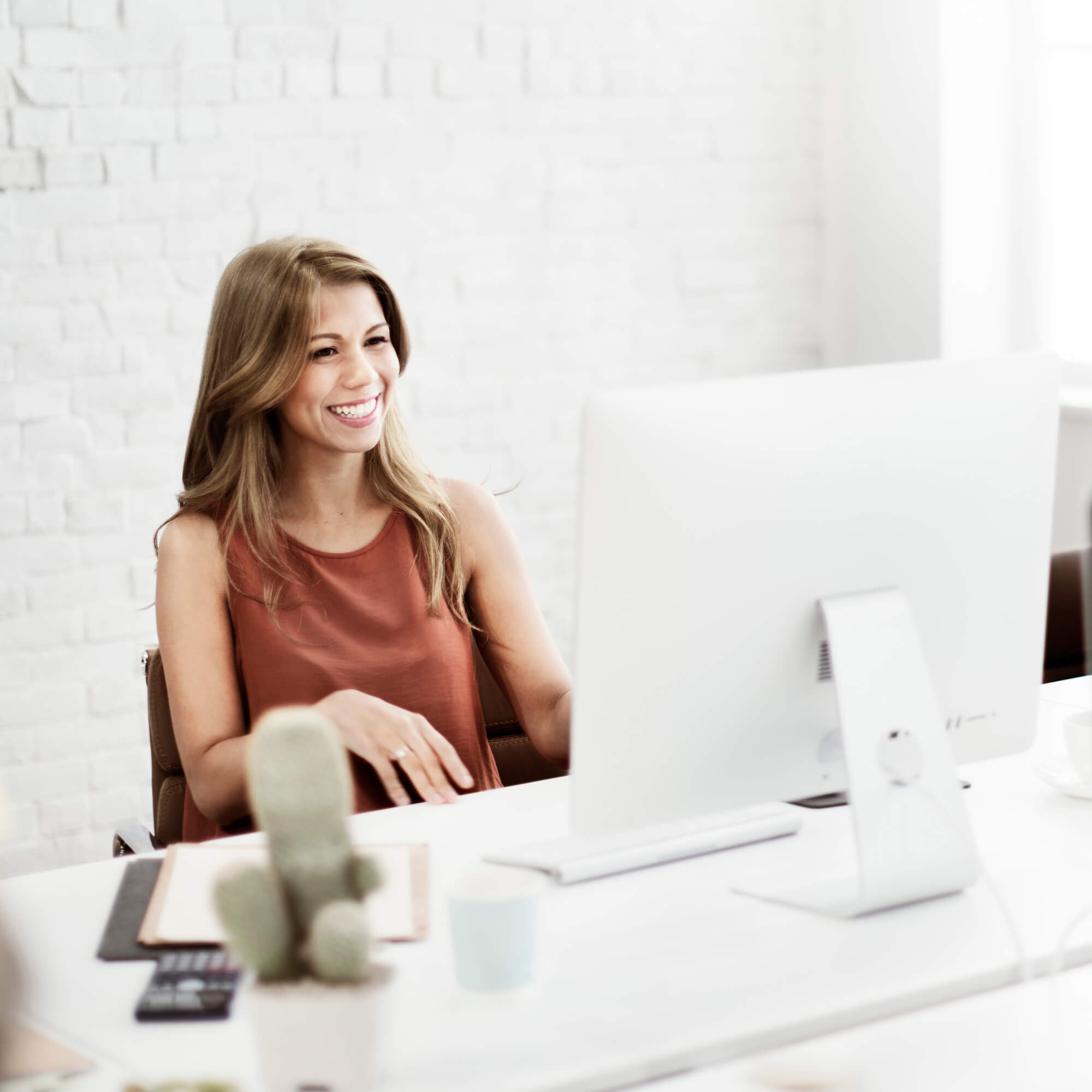 Consulting Business
Do you have knowledge in an specialised industry that may be helpful to other people. You may be a great startup business expert or a social media guru. Maybe you know how to break into the music or acting industry. Whatever your specialised knowledge is you can bet that other people would be willing to pay to avoid the hard-knock lessons you've learned.
How to get started: Start with a website and write a few blogs giving out some useful information on your industry. Then create mentoring or information products to help people learn what you know.
Gift Basket Business
You could probably send a gift basket to someone for just about anything going on in their life. From birthdays, holidays, get well wishes or congratulations, gift baskets are one of the perfect ways a person can let someone know they are thinking of them. As a home based business opportunity, if you love doing something on the creative side, this could be an ideal business for you.
How to get started: There are various ways to enter this business – from starting it on your own from scratch to working with an established franchise. A quick search online for gift basket franchises should turn up some ideas if you decide to go that route.
Direct Sales / Network Marketing
If you love meeting new people and helping them use the latest gadgets or products, you may want to consider a direct sales business. All the products are picked out, you are given all the marketing materials you need, and you'll have the support of other people who are doing the same thing. It's often best to work with a company that sells a product that you truly believe in because in order to make any money from these businesses you need to make a lot of sales. Some of the more popular businesses for this idea include: Avon, Mary Kay, or Scentsy.
How to get started: Most network marketing companies have details on their website of how to join. Do your research as there are a lot of companies in this area which you can only make money with by recruiting others, not selling products. Be wary of any company that makes you buy stock before selling it. You don't want to have stock sitting in your garage you've already paid for and can't sell.
Event Planner
Love to throw events and parties? Help others create the perfect event with your party prowess. You don't need to cater to just home-based parties either. Some of the best income in this industry can be made through business and corporate event planning. You can even pick a niche such as parties, weddings, corporate events, or charity fundraisers and specialise.
How to get started: You will likely need to create a website and market your business so that you can build your client base. Offer your services to family and friends with events coming up and then ask for some testimonials to put up on a website or social media pages. To stay competitive, make sure you create a good network of businesses to work with and use social media to your advantage.
Fitness Trainer
Your love for helping other people get in shape could become your next business opportunity. You can help coach people in your home, go to theirs, or offer online classes through Skype or video chat or at the park. You could even start a blog helping people with fitness, health and workout tips. Using your blog and social media to create a following, you could also create and sell personalized workout plans online.
How to get started:  You'll need qualifications in fitness or personal training to get started in this industry.
Image/Fashion Consultant
Let your passion for fashion make you some extra income. If you love pulling together the perfect outfit, you may want to consider becoming a fashion or image consultant. While it may not be obvious at first, the reasons that people may need an image consultant are quite varied. You may be helping someone get a complete wardrobe makeover, or you might help someone work on their image to land their dream job or even their dream mate.
How to get started: To help establish your credibility, you may want to consider becoming a certified consultant.
Interior Designer/Home Staging
A desire to make the world around us more beautiful is a great reason to want to go into the interior design business. There are a few ways to enter this business that you may want to consider. First, you don't necessarily need to be an interior designer. You can help people with limited budgets by doing home staging or decorating their home with what they already own.
How to get started: You can do courses in interior design or decoration to get started. These courses teach about design, function, aesthetic, colour, materials and finishes as well as planning and constructions techniques. A good way to help set yourself apart from the pack in this industry is to specialize in a certain area or style of design.
Licensed Family Day Care Operator
When you are already taking care of your own kids, it makes sense to look for ideas that allow you to take advantage of the way you're already spending your time. Day care can seem like a natural extension.
How to get started: To learn more about how to get started, take a look at the Family Day Care Guide to starting a childcare business from home.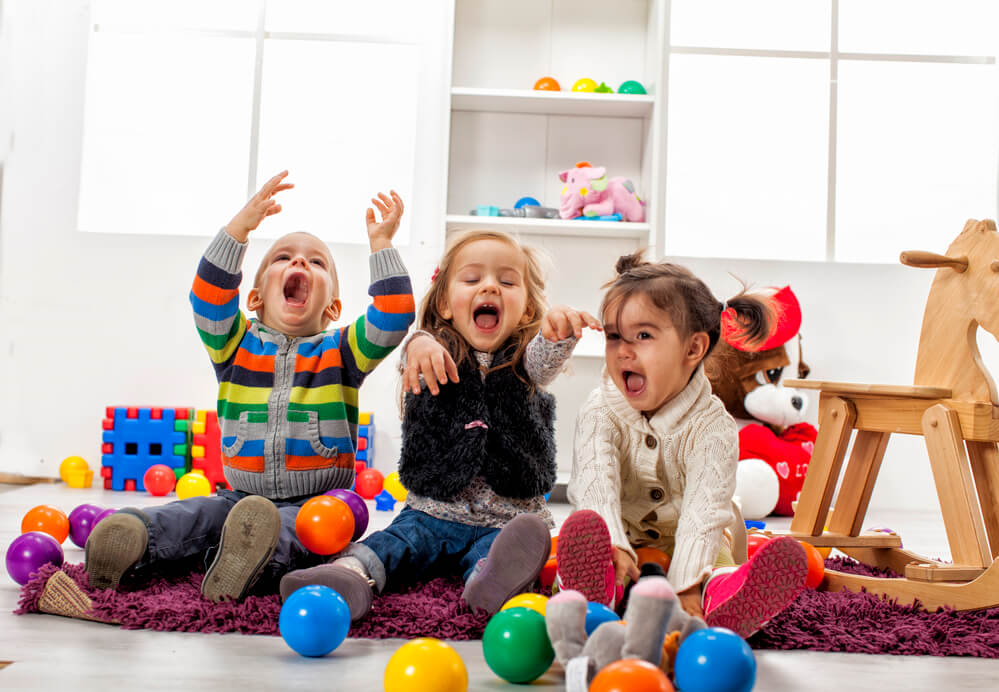 Nanny or Babysitter Service
If daycare isn't your thing but you love kids help everyone out by starting a nanny service. Use a website and local marketing to help generate leads, Gumtree is perfect for this to find both potential nannies or babysitters and families looking for one. To ensure success, you'll need to make sure you carefully examine your nannies' backgrounds and resumes.
How to gets started: A good place to start for more information if you're considering this business is the International Nanny Association.
Menu Planning
If you're organised can cook (not like me) and love to plan out the perfect menu, you may just have all the ingredients for a successful work at home business. Build your network through social media and by offering sample menus on your website. Then offer to sell menu plans per week or to create customised menu plans based on the person's dietary needs. You can make extra money with special holiday or theme menus as well.
How to get started: Probably the easiest way to start this business is online through a website or foodie blog.
Virtual Teacher / Tutor
If you have a teaching background, Remote tutoring is a great job you can do from home. You will need to be able to communicate online with students through a program such as Skype and be skilled in the area in which you would like to provide tutoring.
How to get started: You can strike out on your own and created a tutoring business or there are business that hire virtual tutors and teachers to help students.
Proofreading and Editing
Proofreaders and editors read through already existing copy to ensure that it is of a high standard. Many students, authors, and businesses require support in this area. If you have a love or words and grammar this could be the industry for you.
How to get started: If you know any students see if they can give you referrals for your editing services. Get onto social media especially Facebook groups that allow advertising to get your services know about.
Professional Organiser
If you love to organise and want to help people take back control of their lives, you may want to consider becoming a professional organiser. If you're not able to go to people's homes and help them organise, you can start a blog or website devoted to giving tips on how to organise. You may even want to consider writing a series of e-books dedicated to the topic.
How to get stared: Create a website to showcase your services and write a few blogs with organisational tips.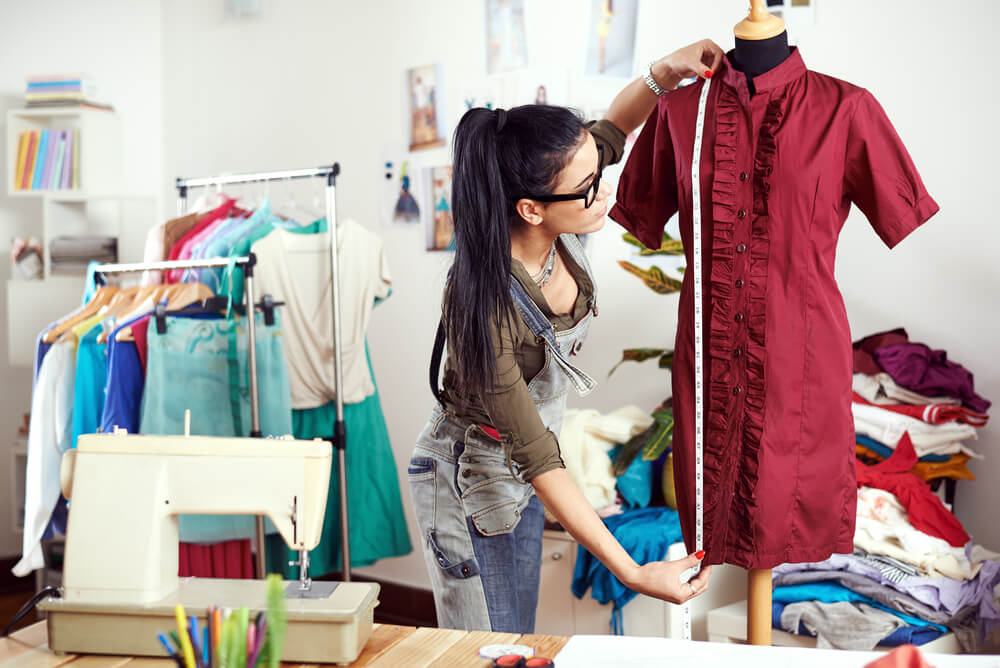 Seamstress
If you have talent with a needle and thread, you may want to put that talent to work. Your sewing skills can be the key to a number of business opportunities, from mending and sewing custom clothes to creating homespun projects and selling them online.
How to get started: This will depend on what you are going to do. You can sew your own clothes and open an online store, or advertise your services on Gumtree and similar places if you are going to be mending clothes.
Stock Photographer
Becoming a freelance photographer probably relies 80% on your ability to market yourself and 20% on your actual ability to take great photos. Since this is an incredibly competitive industry, you may want to consider other opportunities in the same field. One alternative idea is to become a stock photographer. A stock photographer can take pictures of certain material on their own terms and then sell the photo numerous times after.
How to get started: You can sell your pictures through online stock photography websites such as Shutterstock or iStock. You could also specialize in a specific genre, such as family, lifestyle, food or corporate photography, and sell the photos online yourself.
Working in your own home business doesn't have to be hard
It usually comes down to several things: do you love what you do, and do you have the time to do it? Your work at home business will be one that you work on all the time, so whatever you decide to do you always need to love it enough to do it during the day and night.
We hope our work at home business ideas have been helpful. If you've found a great idea and want to get started on a website our course on how to build your work at home website might be just what you need.
If you're still unsure what type of work may be perfect for you, sign up for our newsletter and get a free copy of our e-book Earn Extra Money Online where we cover everything you need to know to start making money online.