Working from home is a great way to work around your family's schedule or to avoid the ups and downs of the job market. Being a virtual assistant (VA) is also a great way to earn money working from home because you can be involved in so many different niches. But you may be wondering what does a virtual assistant do?
Virtual Assistants provide services to people and business from a remote location. With the advances in technology, a virtual assistant can do almost any service normal support staff provide. You can be a traditional VA doing administrative work using technology to work at a distance, or you can specialise in a specific skill set or a specific industry.
Virtual assistants can be employed by companies or, more commonly, run their own home-based businesses offering VA services.
Types of Virtual Assistants
There is a host of things you can do as a virtual assistant. Any task that can be performed remotely can be done by a VA. Some skills that are in high demand for virtual assistants are:
Administration work
Receptionist duties like answering calls, leaving voicemails and checking messages.
Organising to-do lists and calendars.
Create and update spreadsheets – many people need databases or spreadsheets updated, or even Excel spreadsheets created to use for various purposes.
Set up and schedule auto responders – using a system like AWeber.com or MailChimp.com to set up and schedule auto responders.
Creating documents from drafts or dictations.
General errands such as buying items, arranging meetings, hiring contractors (such as cleaning services).
Travel and hotel bookings.
File Management (organizing files using Dropbox etc)
Content creation
Write blogs or articles for websites.
Preparing training manuals.
Prepare Slideshows to use on a website, in a presentation, online on various presentation sites and more. Being able to take information and make decent slide shows takes creativity.
Basic video and audio creation and editing.
Post videos to sites like YouTube, Vimeo etc as well as write keyword-rich descriptions so that the video will be found.
Bookkeeping and finances
Basic bookkeeping and invoicing, or more advanced bookkeeping if you are trained in that area.
Debt collection and following up unpaid invoices.
Payroll duties such as calculating hours, adding expenses, updating salaries.
Banking needs – paying bills, transferring funds etc.
Social media
Creating social media pages for businesses.
Writing, editing and sharing posts on social networks.
Conduct analysis on traffic, shares and engagement.
Create strategies for businesses social media accounts.
Respond to business social media messages, comments and questions.
Website management
Planning, designing and developing websites
Website updating – updating content on websites as well as performing other simple updates.
Formatting and scheduling blog posts,
Loading Products into a Shopping Cart System – People who sell digital or even physical products online need someone who can load up the information into various shopping cart systems.
Filter and reply to comments on a blog
Marketing support
Composing press releases, newsletters, infographics, etc.
Helping create and update online advertisements.
Observing website traffic and monitoring Google Analytics.
On and off page search engine optimisation
Designing logos, ebook covers, headers, icons and other graphic elements.
Create emails for email lists, sales funnels etc.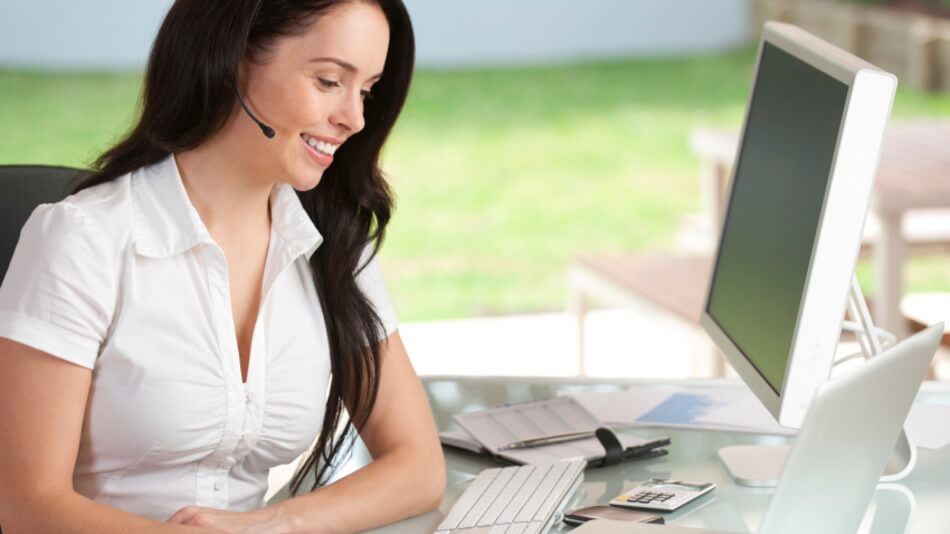 Customer service
Answering client enquiries via phone, email or website live chat.
Scheduling appointments with clients or businesses.
Order processing
Taking care of customer complaints and refunds.
Research
Doing online Research such as finding information, researching products, finding blog topics.
Fact checking articles, blogs and books for authors and website owners.
Conduct keyword research for blogs and articles.
Researching business competitors
Email management
Check your client's email for customer service issues and other issues that you can handle, only forwarding on those that need direct attention of your client.
Sift through all email to weed out any spam that's crept in
Answer job inquiries, general questions and follow-ups
Organize and filter your clients inbox
Carry out email marketing campaigns and manage email lists
As you can see there are many different niches that you can get involved in if you want to become a virtual assistant. The very best way to decide what tasks you want to perform is to think about what you enjoy doing and what skills you can offer. What did you do in previous jobs? Use those skills to create your virtual assistant portfolio.
There are generally two ways you can determine your VA offerings. You can either design a service that enables you to target multiple niches offering the same service. If you have great administration skills for example, you may offer these services to many different businesses in different markets.
Another option is to target a specific client type. The type of businesses and clients you want to attract can determine what services you should offer. For instance, if you want to work for authors, consider what type of services an author might need you to perform for them.
Perhaps they will need fact checking, posting of blogs, social media posts, setting up interviews and signing parties and so forth. Design your services around what that particular audience needs. Once you are sure of your client and the services you can offer them, you'll need to create a website in order to market your new virtual assistant business.
Remember that you don't have to do everything for everyone – only the tasks that you want to offer for the clients you want to attract and that are within your skill set. This will ensure that your VA business is not only profitable but enjoyable as well. Making money as a virtual assistant from home can be very lucrative and is in high demand today.
If becoming a virtual assistant seems like something you'd like to do but you're unsure where to begin, there are a variety of courses at the VA Institute to get you going in your VA business, ranging from quickstart self paced courses to fully intensive workshops where they hold your hand through the whole thing.