Check out this great new tool from FairWork Australia. It is mobile-friendly. Check your Pay and Conditions for reliable advice on wages and entitlements.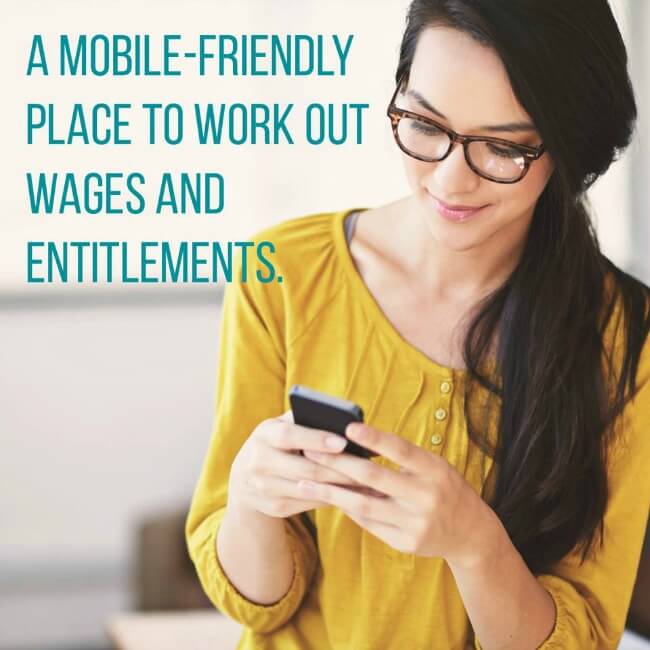 It will easily help you locate your award, and work out wages including overtime, allowances and penalty rates. It is brilliant.
What Is It
The Pay and Conditions Tool  is made up of 4 calculators for:
pay rates – includes penalty rates and allowances
shift calculations  – a sum of pay rates for up to 4 weeks of shifts
annual and sick leave
notice and redundancy entitlements.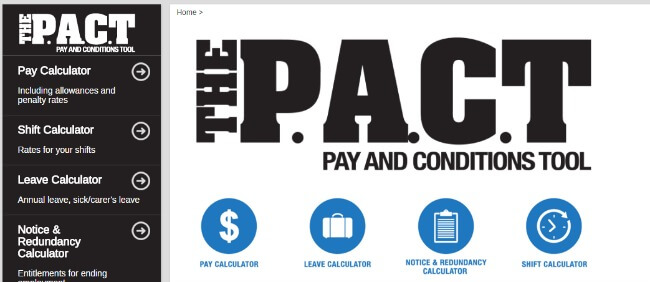 Who can use the Pay and Conditions Tool?
The tool helps you find and calculate your minimum award pay rates and entitlements. The leave and ending employment calculators also allow you to find an entitlement without entering an award.
If you are covered by a registered agreement, you will need to look at your agreement for pay rates and entitlements
How do I use the Pay and Conditions Tool?
First, you need to find your relevant award by searching an occupation and industry, or if you know your award, you can enter the award code or choose from the list of awards.
The tool will then ask you questions when you calculate pay rates and entitlements when needed, to make sure you get the right information.
When done, you can save your sessions, resume a previous session, or to start your calculations again.
You can also download PDF versions of your results or email the page to yourself.\
[button-green url="https://calculate.fairwork.gov.au/" target="_self" position="left"]Get Started and More Info Here[/button-green]