Starting an online business is a rewarding but challenging experience. It comes with the advantages of fewer overhead costs and a greater marketplace than that of a traditional brick and mortar store. But many entrepreneurs don't consider the legal requirements when operating online. Legals can be expensive and often confusing, even for experienced business owners. Jessica from 'Weigh Less with Jess' found a solution to her legal needs, saving money and time.
Protecting your business's brand
Jessica Arroyo is the proud owner of the successful online company Weigh Less with Jess. Like many of our entrepreneurial WAHM readers, Jessica is a stay at home Mum who built her business from the ground up. Yet alongside the excitement, reward (and late nights!) that came with setting up her business venture, came a sense of confusion about the legal requirements she needed to have in place to protect her brand.
"I started 'Weigh Less with Jess' from nothing, off my own back. I had never done it before and being a stay at home mum, I needed guidance. As I was selling a health product, I knew I had to protect both my customers and my brand name if anything were to go wrong. I needed to seek legal advice, but I had no idea who to go to."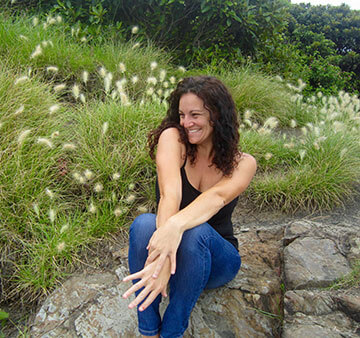 Legal advice without hidden costs
Enter a new wave of online legal advice from LawPath, the Aussie startup making it quick easy and affordable for business owners to become legal-savvy.
"I knew I needed product and public liability; but I also wanted employment contracts, website agreements and disclosure statements to protect any information I gave people who were working with or for me. I found LawPath and they put me on the right track by connecting me to a lawyer, who I still use today."
Become legal-savvy
LawPath lets business owners easily access, customize and download more than 200 legal documents from home and at times that fit into their busy schedules. All documents come with an option to add a lawyer review to make sure they are tailored to the unique needs of your business.
"The real value came from finding about what I didn't know I needed. I had no idea there was so much work in setting up a website. I didn't know I needed to have a disclaimer and Terms and Conditions in place- which are required for any website conducting e-commerce. When your business is completely online, it's easy to forget about theft. In my case, I needed protection for my ideas and the original pictures/images I made for my website. So I went to LawPath and within 12 hours my trademarking was done – I can't stress to online business owners how important time is when it comes to protecting your brand and IP."
Jessica is like many new entrepreneurs, who amidst the chaos of starting an online business, can overlook protecting their intangible assets. Online businesses are often at risk of having their intellectual property (which includes names, trademarks, ideas, artistic works, designs, images, technology, copyright and confidential information) replicated and even misused. This could not only see someone else benefitting from your hard work, but can dilute the competitive advantage and value of your new brand. Getting the right legal agreements in place ensures your business's assets are protected in the same way as a traditional bricks-and-mortar brand.
"Things move in an instant when you're setting up your businesses. LawPath helped me establish all of my legal needs so that I could get my business up and running. It's given me that added layer of confidence to operate online knowing that I've protected myself and my brand."
Everything in one bundle
LawPath also offer a series of document bundles to make protecting your online business as seamless and cost efficient as possible. They also offer a free legal question service to over 600 lawyers around Australia; match users to lawyers based on their specific business needs; and provide the first 30 minutes of free legal advice via phone.
"With LawPath you know what you'll pay and what you'll get. I've sought legal advice from local solicitors who charge $550 for every half hour- it's just impossible for a new small business to keep up with. The packages that LawPath offer makes it easy for business owners to know what you're getting and for what price."
Like Jessica, WAHM readers wanting to sell goods/services on their website can get the Website Bundle, which includes a Privacy Policy, Website Terms and Conditions of Use and Email Disclaimer. An Intellectual Property Agreement ensures your intangible assets are protected and a Website Development Agreement safeguards any confidential information that is disclosed to a developer when building your site. Other legal solutions that LawPath offers to online businesses include a Blogger Agreement, Non-Disclosure Agreement, Employment or Intern Agreements and trademark and company registration services.
Save time and money
"LawPath has saved me money, but also saved me time, which is important to me as I have kids, a house and now my own business to keep up with! When I call it's like they are waiting by the phone! They are always touching base and are genuinely interested in my business succeeding. I know LawPath will be able to offer the same help to other mums in different industries – they will know what's important depending on the industry the business is in. Now every time for future business Ideas or contracts I know I'll be going back to LawPath for sure."
Using a service like LawPath allows business owners like Jessica to keep up to date with all their legal requirements without having to invest the time, money and effort that was once needed to source quality legal advice and documents.
WAHM readers can gain access to all 200 legal documents offered by LawPath in addition to features such as a 30 minute free legal consultation, with a free 7-day trial. Head here to take advantage of this offer and become a legal-savvy WAHM.