The 2016 census from the Australian Bureau of Statistics highlighted that 6.7 percent of mums in Australia currently care for their children as well as undertake work or study from home.
That's 114,800 women! What a figure to celebrate!
Particularly given that there was a time when Australia's working mums had little to no choice but to return to the workforce to be able to provide for their families.
However, thanks to the prolific growth of internet-based businesses, this is no longer the case for those mums who what to continue their career, improve their financial position, or fuel a passion for professional growth – all from the comfort of their own home while caring for their child/ren.
Growth of internet-based businesses
The internet is making it easier and easier for us to stay connected.
In 2017, Webalive reported that 85% of Australians are online and around 12.1 million of us are on the social channels.
With that many of us online, it shouldn't really come as a surprise that we're doing more of our shopping online either. In 2016 we spent $14.3 billion online and 40% of us purchased from e-commerce stores at least once a month.
It sounds staggering, but really, if you sit and think about it, it makes sense doesn't it? Who really wants to fight the crowds at Kmart to find that perfect candle/pot plant combo that would look amazing with the recent splash of colour thanks to their newest throw?
Answer: no one. Ever.
Don't even mention the thought of Christmas-time!
We're the savviest when it comes to our skincare
Not only are we choosing to be sensible with our time to get what we want, when we want it; we're becoming more aware of the products we're adding to our online carts.
One industry that is seeing a distinct boom is the organic beauty sector thanks to growing consumer awareness of and preference for ethically-produced cosmetics.
Australians are demanding high standards when it comes to buying skincare and this is driving growth and spend, with the skincare segment expected to dominate by 2024.
Ever dreamt of creating your signature skincare range?
The news is good if you've ever considered (a) starting your own e-commerce store and (b) creating your own skincare range.
This is simply because the popularity of online shopping will contribute to the growth of the organic skincare market and those looking to start their own lines should consider doing so now more than ever.
Creating your own range of any sort of product is hard! There's so much involved and most people, although they might have a great idea, just don't have the knowledge on where to start to create a product from scratch. This is where white label products come into it. Essentially, someone has created a product for you, and is willing to sell it to you with your own label so you can market it as your own.
For those who either have a passion for or experience in the skincare, beauty, or cosmetic industry, then starting your own high-quality skincare line is achievable, particularly when you consider starting with a white label range. And this is where companies like Acpharm Qld come into it.
Acpharm Qld are husband/wife team who have perfected a range of pharmaceutical grade skincare products including topical vitamins, supplements, peptides, AHA/BHAs, with proven active ingredients. Their entire range includes over 28 professional products. They offer three packaging options and three label templates, meaning the opportunities to design a customised private label skincare product are endless.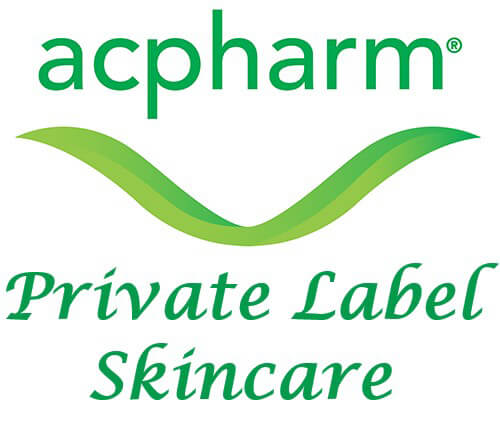 Benefits of using established products
The medical grade cosmetic skincare range developed by Acpharm is manufactured in their established compound laboratory based on the Gold Coast in Queensland. Not only is their range affordable but they have had many, many clients experience amazing results.
All products are paraben free, sulphate free, contain no synthetic fragrances nor artificial colours, are cruelty-free, Australian made and most are also vegan-friendly.
The attraction and success of their product lies in that the trials and tests have already been completed and the start-up costs are minimal for anyone wishing to start their own line.
You simply choose a packaging option, send in a logo and product description, and a customised skincare line will be delivered to you at wholesale prices, ready to be sold privately in your e-commerce store. How easy is that?
Creating a unique skincare line
Custom formulations are also an option for anyone looking to create a completely unique skincare line based on Acpharm's formula.
Consider creating a soap-free range, an essential oil range, or a fragrance-free range that matches your beauty brand, style or standards, and the team's inhouse pharmacists will research, develop, and test your unique formula to ensure product stability.
The next steps for serious start-ups
Starting your own successful signature skincare range has never been so achievable as it is today, particularly when you start with an established white label product.
To get started, simply:
Use templated labelling or submit a design based on your branding
Create an e-store while your products are being developed (many free and minimal cost options are available)
Create a simple marketing and launch plan
Implement your plans and sell your product from home
Frequently asked questions
Product shelf life, insurance, faulty packaging, shipping costs, recommended retail prices – all these topics are discussed in detail on Acpharm's frequently asked questions page.
Suffice to say they have many happy client stories who have achieved success in starting their own high-quality skincare line with minimal start-up costs.
If you're a driven, passionate mum looking to start her own business working from home, then why wait? Starting with a white label skincare company has made starting your own label easier than ever before!