Selling your business is a big decision. Often, you have put years of hard work, both emotionally and physically into your business and selling for whatever reason is not always easy. But if you have made the decision to move on, then the next thing to consider is how to sell your business.
The two main ways for selling your business in Australia are through a business broker, who will advertise and sell your business on your behalf, or to sell it yourself. Whichever avenue you choose to take you must decide what parts of your business are going to be included in the sale, value and price your business and make sure your business and documents are ready for sale. You can then market your business and find some buyers.
The process of selling your business can be complex. There are a few very important tasks to get right to make sure that the process runs smoothly, and that you can get the best price for your business. Breaking down some of the steps involved will hopefully help alleviate some of the stress involved after you've made the decision to sell.
What to do when selling your business
If you've decided that selling your business is the right decision, then you first need to figure out if you want to sell it yourself or enlist some help. Business brokers are professionals who help people buy and sell businesses. They can offer advice on things like the value of your business, legal requirements of selling and how to get the best price. If you are time poor or want to remove yourself from the process of dealing with buyers than a broker may be the way to go. Make sure that you check their credentials to ensure they are reputable before engaging their services. Like all things there are some very good business brokers out there, but also a lot of shonky ones.
If you are happy to sell the business yourself then the internet has made it much easier for you in recent years. There are many business for sale websites in Australia, including Work At Home Mums, that allow you to advertise your business for sale and reach potential buyers. Selling the business yourself allows you to be more in control of the sale and who the business is being sold to, as well as saving yourself a commission on the sale price.
So what's involved when you are selling a business without a broker?
Step 1. Decide what's for sale
Make sure you know exactly what you are offering for sale. You will need to clearly outline this to any buyer, but it also helps determine the value of your business. Ask yourself if you want to sell the whole business outright including all the assets or if there are only parts of it being put up for sale. Items included for sale will vary depending on the type of business however common things include
the business name;
any websites and social media accounts operated by the business;
any plant and equipment that the business uses;
any property owned by the business;
any agreements the business is a party too (including leases, distribution agreements, customer contracts etc.);
the contact details of the business;
information relating to clients;
any trademarks associated with the business;
intellectual property (IP);
any stock or inventory;
anything else, whether tangible or intangible, that can be of assistance in operating the business.
Step 2. Value your business and determine a selling price
Valuing your business is working out how much your business is worth so that you can sell it for the right price. This can actually be quite complex to work out as it is not only just a calculation of turnover. Things like the brand, customer base, market share, location, future potential growth, years established etc all have an effect on the overall value of a business.
The three main things to look at when setting a sale price for your business are:
The goodwill of the business. Things like it's branding, reputation and intellectual property;
Any assets the business owns. This can include plant, equipment or digital assets;
Any stock or inventory currently in possession.
Analyse other sales of similar businesses to yours to get a guide of what other things have sold for, compare the difference between your business' assets and liabilities, and using your business' net profit to help gauge what a good value and price would be. There also numerous articles available on how to value a business.
Step 3. Advertise your business
There are many ways to advertise your business and find buyers. The easiest way is to use websites that have classifieds listings to start advertising. This will allow you to reach an audience that is actively looking for businesses to buy. You can read more about selling your business with Work At Home Mums but there are also other websites that offer business for sale services.
You can also advertise through other digital and traditional media, use word of mouth and let your friends, family, employees or contacts know you are selling the business, or even let your current or former customers and fans know. You never know who may love your business enough to want to take it over.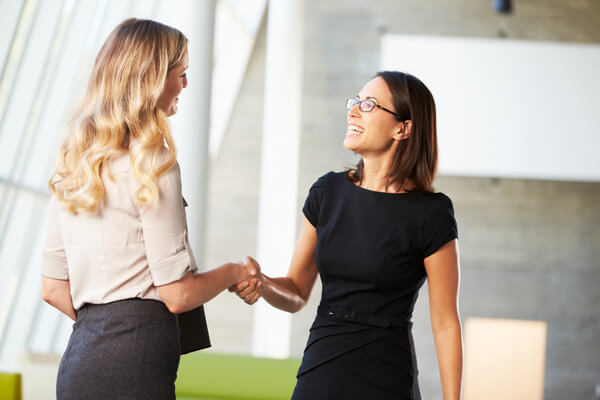 Step 4. Dealing with buyers and negotiate a sale
Selling your business is a bit like selling a house. You want to advertise your business in the best light but be realistic for any potential buyers. It is helpful to prepare a marketing document outlining the history and growth of the business, what you sell, your insight into the market and competition, and why you are selling. Make sure whatever you say about your business is accurate. It may be considered misleading or deceptive behaviour if you provide information that is untrue during a business sale.
You need to make sure that all your documentation is in order such as financial, legal and operational information. Buyers will want to do their due diligence before committing to any purchase and you may lose a sale if you do not have the information readily available when the buyer asks for it. If you are worried about prospective buyers using that information without purchasing your business, make sure you get them to sign a confidentiality agreement and letter of intent to purchase a business. This will also get rid of most time wasters. A lawyer can help with getting both of those documents right to protect your information.
Most genuine buyers will want to see documents from the last few years to see the businesses viability. Information buyers may want to know about in their due diligence process (and that you will need for the sale) are:
tax returns;
bank statements;
balance sheets;
profit and loss statements;
accounts receivable & payable statements;
owners salary;
financial forecasts;
stock inventory and cost price;
valuation of equipment and fixtures;
building leases;
patents and trademarks;
employee agreements and records of employment;
franchise agreements;
business registration (ABN);
any contracts or agreements;
insurance policies;
current loans / agreements;
land title and any agreements if applicable;
marketing plans;
business procedures;
employee manuals;
training manuals;
supplier and customer databases
equipment servicing receipts
website details and statistics.
Also use this time to asses whether the buyer seems genuinely interested in your business and whether they have the capacity to pay your asking price. It is not unreasonable to ask whether they already have the capital to purchase or if they are waiting for finance.
Once you have found your buyer you will need to agree on the purchase price. It is also useful at this stage to discuss and agree on the deposit amount (usually 10%), settlement period, the arrangements for any existing staff and whether there is to be any handover training from you to the new owner.
Step 5. Prepare and sign the contract
The best idea is to get a solicitor to draw up a contract for you. Each state and territory has different requirements so at the very least it is a good idea to have a solicitor review the contract to make sure it is correct. The contract of sale should have:
The name and address of the business;
The telephone, fax, website, email address of the business;
Any social media pages of the business;
The price that is agreed upon between the parties;
Whether the contract is subject to any extra due diligence, finance or any other inspections required by the buyer;
The transfer or application of any government licenses required to operate the business (e.g. liquor licence);
The transfer of the lease for the premises;
all the relevant assets that are being transferred, including property, equipment, fixtures, fittings, stock, and any trademarks or rights to use any names;
all the relevant liabilities, including creditors (people or businesses that your business owes money to) and the lease of the business premises;
responsibility for employees and employee entitlements, including whether employees are to be transferred with the sale;
statements about what will happen if any issues arise (for example, the buyer decides not to proceed, mistakes are discovered in the contract, etc);
Restraint of trade provisions, preventing the seller from operating a competing business or taking existing clients from the business;
Any other aspect that is required from the business.
Each contract will be different as no two businesses are truly alike. Make sure you understand all the aspects of the contract before you sign. If you don't understand anything get a professional to explain it to you. You don't want to find out later that you have unintentionally breached the contract.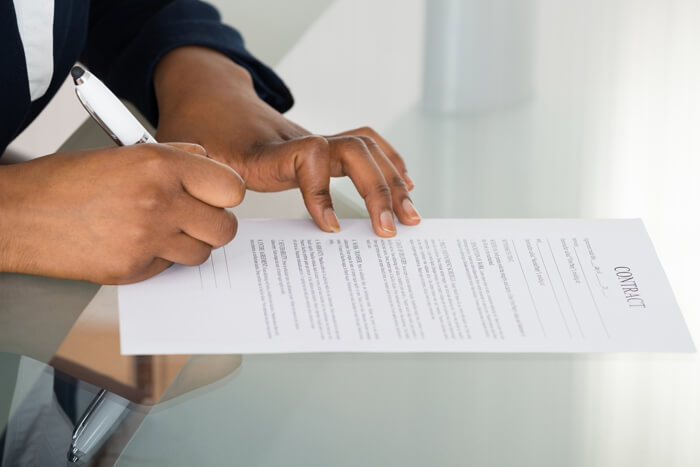 Step 6. Organise everything for settlement
You've got buyer and signed a contract. Yay! Now it's time to do your final checks and make sure everything is ready for the handover at settlement. If you have employees, contractors, customers or suppliers let them know what is going on and when the transfer will take place. If you're to complete handover training with the new owner it is a good idea to organise how and when this will take place.
Finalise your tax and legal issues. Speak to your accountant to help sort out what you need to pay when the business is sold and to finalise the business accounts. The ATO has some things to consider when selling your business that may be helpful.
Step 7. Handover the business to the new owner
At settlement your business is officially sold. Payment should be made to you for the agreed price and you will need to handover everything that's in the contract to the new owner so they can start to run the business. You're still responsible for any obligations until it is handed over so make sure it is all completed correctly.
At this point transfer any leases or permits, make sure you and your accountant have finalised all business accounts and transfer the business name, social media accounts and the website. Also make sure you cancel anything you no longer need that cannot be transferred. Plan for a lot of this early as transfers for some things can take some time.
Step 8. Start a new adventure
Depending on the payment method you should now have received payment for your business and can look forward to a new adventure.
Selling a business in Australia can be made easier by being prepared. As the saying goes, no one knows your business better than you. Have the things buyers might ask for ready to go and try not to take anything personally. Most buyers will be looking at things from a purely financial perspective. After all, they haven't put in the years of blood, sweat and tears into the business like you have.
What to do when buying a business in Australia
All of the information that is useful when selling a business can also be useful when buying one. If you are on the lookout for a business then websites advertising businesses for sale are a good starting point to browse and see what takes your interest. If you find one you think may be good for you, then contact the buyer.
Make sure you do your homework and really look at the business you are thinking of purchasing. Use the information in this article to determine what sort of questions to ask and information you made need to make an informed decision to buy. Not all businesses will have the same or even detailed information, but at the very least should be able to provide you with some financial accounts to determine the health of the business. Get your own professionals such as a solicitor and accountant to help you go over any documents if you're unsure.