We can sometimes feel overwhelmed when the topic is finance. It seems complex, numbers, percentages, interest… we don't even know where to begin.
One thing is true, though: it's important to be top of our finances, especially when it comes to our future planning. Even if all is well now, you need to plan for a comfortable retirement. The sooner we start thinking about this, the better it'll be. Superannuation is a great way to build wealth that will provide you a better financial outlook when you retire.
If you're asking yourself "Why? I still have 30 years to go…", the answer is: by starting sooner, even a small amount can become quite big. The reason for that is "Compound Interest" and the magic that happens over time.
What is Compound Interest?
Compound interest is when you earn interest on your initial investment and earn interest on the accumulated interest you've earned from previous periods.
This concept is particularly important for the superannuation industry because super is invested over a long-time frame. At retirement, when you access your super, you'll have a much larger balance than what you invested, and this is a result of the power of compound interest.
How does it work?
Compound interest is more effective if you contribute on a regular basis, and if you start contributing sooner rather than later. Small amounts can make a big difference over time.
The following compound interest graph shows the benefit of contributing to your super 30 years prior to retirement, as opposed to 20 years. It also shows the benefits of increasing the weekly contribution from $5 to $30 per week.
Let's assume the following:
Compounding frequency: monthly
Interest Rate: 6.1% (which is the average return for a balanced super fund over the last 15 years to 31 December 2018)
Currently your employer – if you have one – contributes 9.5% of your earnings to your superannuation fund, you can make extra super contributions to prepare for a comfortable retirement.
The Association of Superannuation Funds of Australia (ASFA) says that a single person needs $545,000 in their super to lead a comfortable lifestyle in retirement.
This means that you need to contribute $123 weekly for 30 years to reach the required balance (based on the assumptions as seen above).
We know it can be challenging finding extra monies to put into your super account regularly. With that in mind, Super Rewards came up with a clever way to boost your super – retailers top up your super for you every time you shop online, which can really help you tick the "regular deposits" box on your to-do list.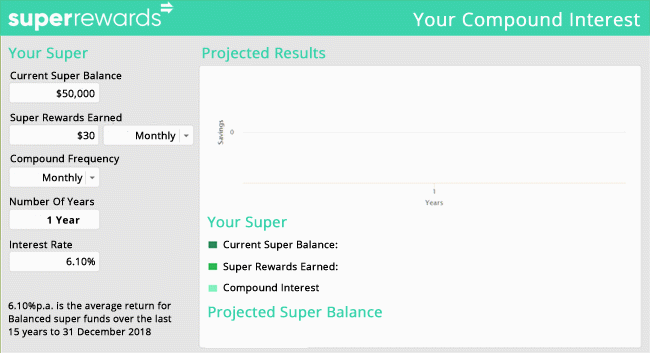 What can you do today to grow your super?
There are many ways you can contribute more to your super, starting today.
You can set up direct debits, contribute yourself directly or actually boost it – without having to contribute from your own hard-earned money – with Super Rewards. It's free to join.
Super Rewards is an online shopping platform where you get cash rewards from retailers into your super.  Each time you shop via Super Rewards, you'll earn cash back. Simple, no catch.  This way, you'll slowly be increasing your super and earning compound interest, doing what you've always done anyway – shopping online!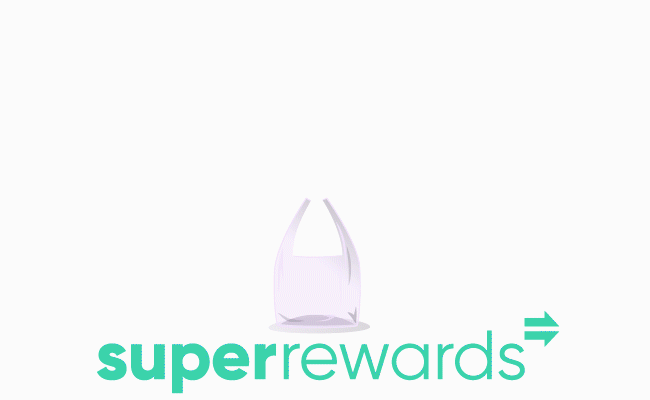 Start super charging your super today and have the peace of mind that you're planning for the comfortable retirement you deserve.
Disclaimer: This information is general advice and does not take account of the individual's objectives, financial situation or needs. Before acting on this general advice, individuals should therefore consider the appropriateness of the advice having regard to their objectives, financial situation or needs.
Prices, offers and rewards are subject to change without notice. Restrictions may apply. The information in this email is prepared by Super Rewards Pty Limited (ABN 90629681296)(Super Rewards), an authorised representative of Shartru Wealth (ABN  46 158 536 871 and AFSL 422409). This post has been prepared for informational purposes only and is not intended to amount to financial product advice or a recommendation. Please note that that any cash rewards earned through Super Rewards will be paid into your super and will not be accessible until you meet a condition of release.