As a Work At Home Mum business owner, you need to ensure that your legal policies are up to date and compliant. We've partnered with LawPath to make this process easier for all of you.
A MyLawPath subscription provides you with the essential solutions every business needs, including:
You can access all this and more for one low monthly price with a MyLawPath subscription, and we've secured all our Business Mums a FREE legal document to get started.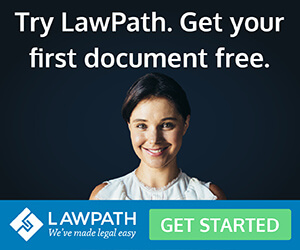 Join 10,000+ Australian businesses who have saved millions through the new way to do legal.