Let's face it, I am no cook. In fact, I am rather hopeless. I can make an OK Spag Bog and Tacos, you cant burn those, but fancy meals have always intimidated me.
I have absolutely no imagination when it comes to experimenting and trying new things.  I have always been jealous of my friend Caro, a very creative person, who is so clever and an absolutely fabulous cook. She can whip up a gourmet meal from leftovers.
I only started really cooking when I had a family 9 years ago, and was forced to to burn (to learn) to cook.
So when I say these recipes are easy and simple, trust me they are easy and simple (not to mention delicious!). My Hello Fresh week has made me look like Super MasterChef and All Time Beautiful Wife.
Disclaimer; this is not a sponsored post and I am NOT being renumerated in any way for it, in fact they have no clue who I am, but I am starting to do reviews of things and stuff or and anything that may help others – that makes me happy too!
Let's rewind back 2 weeks. Was on the phone to my BFF
Me:  What are you having for dinner?
BFF: Nasi Goreng
Me: YUM, how do you make that. She is also very clever.
BFF: I just followed the recipe and added the ingredients that came from HelloFresh.
Me: Wait, you actually made the food or was it pre-packaged in a container to be microwaved, like Lite and Easy?
BFF: No, the food came fresh and the recipe shows you how to prepare it. You can even download the App and it shows you step by step with a timer.
Me: WTF!! So it's not like those weight-loss meals that come in a bag or container and you just heat it up?
BFF: Not at all. It is Australian fresh farm vegetables and good quality meat. They give you a recipe and teach you how to make it.
Me: Gawd, that is a no brainer, I might have to try it one day.
To make a long story short, MY BFF Ruby is amazing and sent me a FREE week of Hello Fresh so I could try it myself.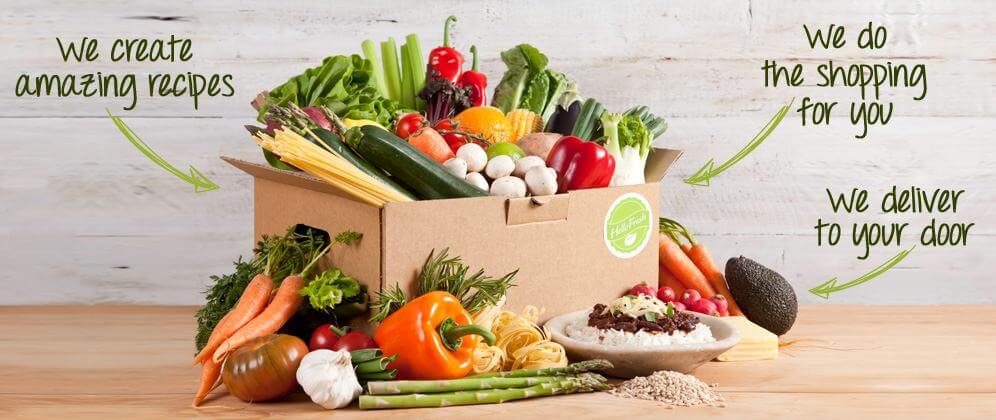 What an absolutely genius idea! They did all the prep work. Measured and washed everything and I all have to do is follow the simple instructions to have a gourmet meal at home. Woo Hoo, I was excited.
I love food. I fall asleep thinking about food, wake up thinking about food, and think about food all day. But although I love food, free time is not something I have much of. With a school aged child, a husband, a full-time job as a WAHM, I feel l ike I've got about 5 minutes a day to myself.
This is one of the MANY reasons why I am now addicted to HelloFresh. The meals are soooo good. They taste like restaurant-quality meals, but without the price tag. It is actually cheaper for us than a normal weekly grocery shop
HelloFresh delivers meal kits to those who TRY to cook like me and HATE to shop. I feel like a Masterchef every night.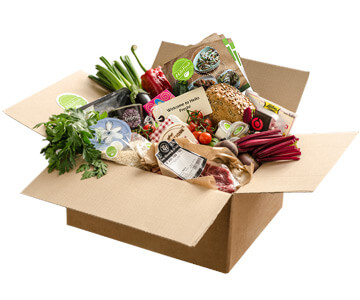 It is perfect for working professionals and parents because it takes the guesswork out of meal planning. You can choose 3 or 5 nights a week, we receive 5 nights a week plus the small fruit box.
What I LOVED best though was it gave a fair go for farmers: products are sourced from small family-owned businesses – too many producers are missing their fair share when it comes to feeding Australians.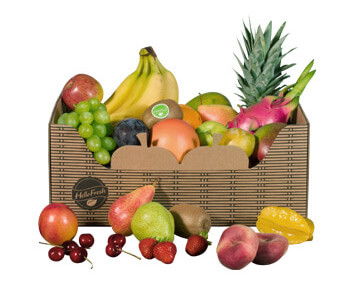 How Does It Work?
My first box arrived on a Tuesday. The recipes and ingredients are delivered to your door every week. It's happiness in a box. They deliver Australia wide.
Every week you will receive recipes for you that are easy to prepare, interesting yet simple and a typical meal contains 500-750 calories, some good for me, trying to lose weight as well.
The recipes in my first 2 weekly boxes were
Week 1
Pan-Fried Salmon with Caper Butter Sauce
Za'atar Chicken with Rainbow Rice Salad
Aussie Beef Sausages with Tomato Chutney
Fetta & Lamb Meatballs
Steak with Beetroot, Fetta & Walnut Salad
Week 2
Bacon, Chilli & Pumpkin Risotto
Shawarma Lamb with Tabbouleh
Tagliata with Sweet Potato Wedges
Sizzling Beef Noodle Stir Fry
Peachy Pork Tacos
Check out a few of my meals from the past 2 weeks. These are meals I wouldn't have thought up on my own, but were so good I nearly shed tears. Actually I may have.


The Pros
Takes the thinking out of what is for dinner each night
HelloFresh delivers meal kits to those who TRY to cook like me and HATE to shop
Offers a wide variety of meals that are tasty and can broaden your repertoire as once you know how easy they are to make you can make them again on your own.
The step by step instructions are very clear and easy to follow with nutritional information.
Most meals have been designed to have between 500 – 750 calories and can be made within 30 minutes.
The quality of the ingredients was pretty good and the fresh ingredients are from local suppliers (not supermarkets).
No wastage of food.
You can check a week ahead to see what's on the menu and opt in or out whenever you feel like
There is a vegetarian box option
Delivery is free
Feels like a date night every night we make one of these
The Cons
If you had a large family and lots of kids it would not be economical
No opportunity for leftovers – the Dog is NOT Happy – (could also be a pro depending on how you look at things)
You still need to do a grocery shop for Fruit, but if you are clever like me, just order the seasonal fruit box
The Verdict
I love it. Having the ingredients for specific meals delivered to your door is awesome. I don't enjoy meal planning and I also don't enjoy grocery shopping.
Also you get to try new recipes that you probably wouldn't have ever tried or might have thought was too hard. I love that it expands your own repertoire of cooking and you get to try different meal
Recipe cards on thick card stock were well designed with lots of step by step photos for those new to cooking
The end result was delicious! The portions were big
There's no hidden fees I can see, and you can cancel at anytime
Now the choice is up to you. If you are in a good food mood and want to be pampered, let HelloFresh cater to your needs.