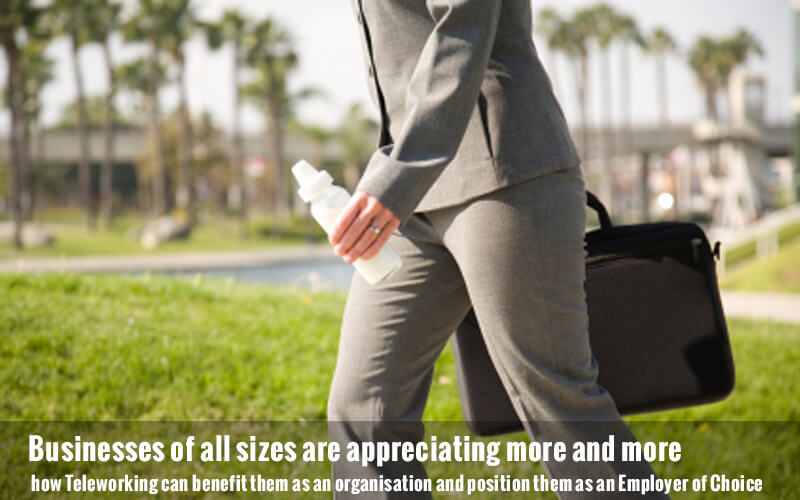 Working flexibly from a home office has big benefits to employees, employers and the environment.
For employees, it results in savings in expenses related to commuting such as petrol and car maintenance, but perhaps more important, it can mean a better work-life balance, less stress and more job satisfaction.
With less staff on-site, employers will save on office space, electricity and office expenses and will experience an improvement in productivity due to the higher employee morale of those with flexible work schedules.
Businesses of all sizes are appreciating more and more how Teleworking can benefit them as an organisation and position them as an Employer of Choice.
By providing this type of flexible working you will attract more talent to your organisation. This will help you keep trained, skilled people whose changing circumstances may otherwise have led them to leave. Higher retention rates of staff and increased return rates from parental leave.
When an Employer holds onto its most skilled and experienced people its good news for all involved. Staff morale is higher and this increases your bottom line, productivity and profits.
Work At Home Mums has a vast variety of mum's looking for employers that offer part time, flexible hours and work from home opportunities. By listing your jobs with Work At Home Mums you will find applicants who are dedicated, hardworking and appreciate employers who are family friendly.
Further Information