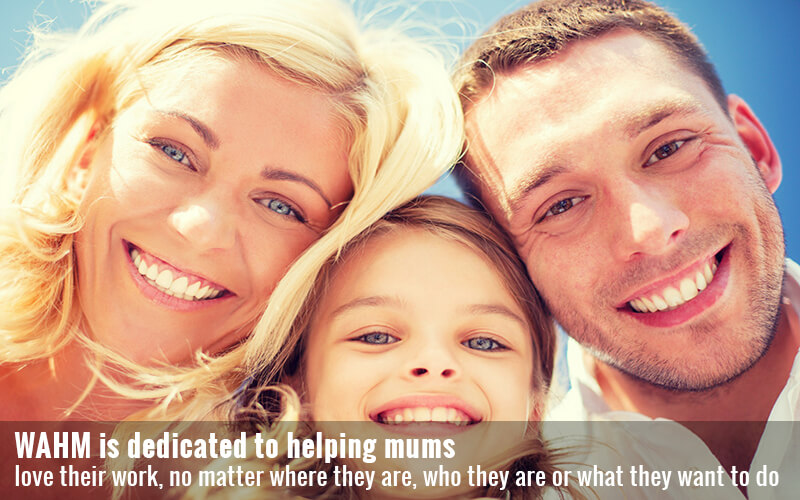 WAHM is on the lookout for fresh story ideas and opinion pieces – to work with inspiring Writers and Experts who are passionate about the issues that matter to us as Work At Home Mums to share within the WAHM Online Magazine (i.e Blog)

We can accept writers from Australia, New Zealand, USA, Canada and the UK.
Content MUST be original and NOT published elsewhere on the web.
You can write one article or fifty, and the topic is pretty much up to you so long as it pertains to the WAHM Community and follows the Guidelines.
For each article you provide us we will give you exposure on Twitter,  Facebook, LinkedIn Group, Monthly Newsletter (for really great stories) as well as being included in our RSS Feeds
What are the Benefits?
Gain exposure for your work in a new, growing global audience
Expand the reach of your writing and brand name via social media promotion on our end
Wide exposure for your website or blog
Lots of website traffic to your blog or website
Showcase your expertise as an Expert
Help other Work At Home Mums (Happy feel good)
Guidelines
Preference will be given to those who demonstrate a genuine interest in Work At Home Mums as a Reader, Fan or Follower
We are NOT interested in Multi Level Marketing, Pyramid Selling, Weight Loss or Personal Development stories
Submissions which appear to be strictly self promotion will NOT be published
Submission of your post does not guarantee publication. Your submission will be reviewed and if it will benefit Work At Home Mums, it will likely be published
Please edit and proofread your piece before sending it in. Be nice and provide a well-written article with no spelling and grammatical errors
WAHM reserves the right to edit your submission so that it follows our friendly style as well as content objectives
Please include a short bio at the end of your post. Include your name, web address, and contact details. If you have a photo of, send it over as well as your Social Media links
You will provide all copy and images. Articles and images are original and yours and not published elsewhere. We respect copyright and trust you do as well. By submitting work, you are claiming responsibility for its originality
Articles are 350 to 750 words long, written in an engaging writing style. This might include witty, humorous, personal, ability to connect with readers and that generates discussion
As a writer for WAHM you must agree to
Share your article through social media, email and word-of-mouth
Engage in the comments section of your post that has been shared via our Social Media Channels
Be a fan of WAHM on Facebook and follow us on Twitter
Apply online for consideration using the Application Form Below
[gravityform id="2″ name="Write For WAHM" ajax="true"]