So when you're bored on a Sunday night, you browse on Amazon right? Or is that just me. If you've never tried it I implore you to do it. There is some amazing(ly weird) products out there. Tonight I bring you the 7 cat products you don't need but definitely have to have (and they all ship to Australia).
DJ Scratching Deck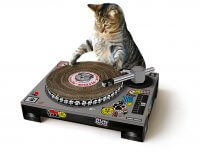 For the aspiring nightclub kitty.
Keep your claws clean and your music pumping.
Get it here.
Darth Vader & Stormtrooper Cat Toys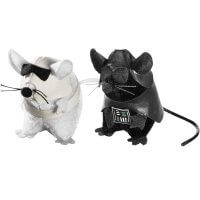 For the Jedi cat that wants to destroy the dark side.
Also available in Yoda & Chewbacca and C-3Po & R2D2
Get it here.
Lion Mane Cat Costume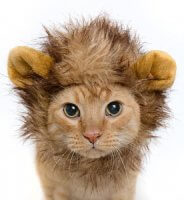 Because what cat doesn't believe itself to be King?
As a side not, I'm pretty sure my cat would suffocate me in my sleep if I put this on her.
Get it here.
Pirate Cat Costume
And if the lion mane wasn't enough I bring you: Pirate Cat!
There's also a navy cat. And it comes in 3 different sizes for all sized kitty's.
Get it here.
Catville Tower
Because your cat needs a more impressive house than you.
My cat would probably still sleep everywhere else.
Get it here.
Licki Your Cat Brush
Bond with your fur baby by licking your cat.
According to the sales pitch its oddly meditative and soothing for you and kitty.
Get it here (if you must).
Crafting With Cat Hair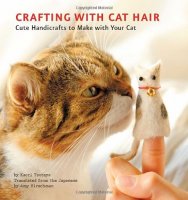 Because who doesn't have cat fur everywhere!
Crafting with Cat Hair shows readers how to transform stray clumps of fur into soft and adorable handicrafts.
Get it here.
What will the next internet product search bring? Who knows. But I'm off to see if I can get a plush lined hammock for humans because the one in the cat tower looks comfy!