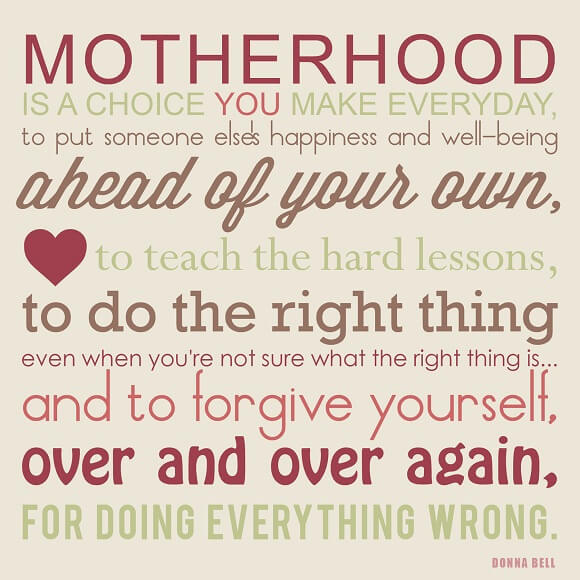 "No one ever tells you that when you give birth to a baby, you give birth to a big heap of guilt too, and it never leaves you."
Ironically, a lot of people have told me that. And I'm no stranger to mother guilt myself – returning to work guilt has to be the mother of all guilts.
There's still a small, but pretty vocal, section of society which thinks mums shouldn't work and if they do, they are doing it so they can buy pretty handbags and be ruthless career women.
Tell that to the teachers, nurses, social workers. Tell it to the shop workers, cleaners, those who work just to make ends meet, those who work because their job makes them better people. Tell it, why don't you, to those mums who sometimes have a little cry on the journey from daycare to the office because they feel bad.
These women don't feel bad because they are doing something bad. They feel bad because society can be very mean to women sometimes. Ask a stay at home mum how much respect she receives and you'll see this meanness is actually pretty universal.
Some mums don't feel guilty when they return to work. Some mums realise early on that stay at home mothering isn't for them and recognise they will be a fantastic mum when they have a balance.
So then, they feel guilty for not feeling guilty. They feel like the working mums have to say how guilty they feel to each other and indulge in the mutual sympathy that brings. Saying you don't feel guilt – which is actually a great thing – is a bit of an anomaly, and those mums can worry that it doesn't go down well.
So in summary: there's the guilt for working.
Then there's the guilt for not feeling guilty for working.
There's the raw ache of looking at your child and just longing for a day of cuddles on the couch instead of the daycare run, work and pickup.
There's the fact that, actually, you love your job and often look forward to going there, and the guilt that comes with that.
Then, finally, there is the realisation that regardless of what you do, you will all be fine. Your children, simply by virtue of being born in this country to parents who care enough to read articles like this one, are amongst the most privileged on the planet.
And, regardless of what you do, they'll still blame you for everything when they are teenagers. And thank you for everything when they are adults. (Hopefully.)