Big Girls Don't Cry Anymore
Featured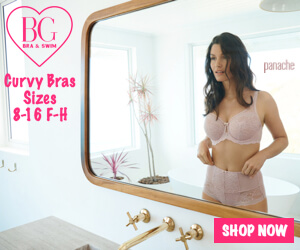 Long Business Description:
Created by tears and frustration we have built a name with an extensive range of brands that are all imported and researched for quality, comfort and fit.  With our training and our support for you, we are able to fit and empower women through all stages of life.
We specialise in Bras Sizes 6 to 36 Cup sizes A to N. Our style include but, not limited to are Wire, Non-Wire, Front Opening, Back Opening, Posture Bras, Sports, Maternity/Nursing, Swimwear, Bridal wear and many more.
In-store we have super-sized fitting rooms that are big enough for a pram and your Wedding Dress. Did we mention we have the biggest Bridal Range?  Available Sizes are 6 to 26 B to I.
We also have a range of Posture Bras available for those ladies with Osteoporosis, Frozen Shoulders and Arthritis.
Our Promise
It's about you!
From the moment you step in our store or contact us – You are our number one priority!
Nothing is too much, our friendly and trained Bra Fitters are at your disposal.  We offer a range of FREE fitting services – In-store, over the Phone, via Email, through a Live Chat (just click the 'Chat with Us' button on the right hand side of the page) and via a Virtual Fitting Appointment.  No Matter where you are located, you will always be able to have a great fitting bra!
Statistics show that 80% of women are wearing the wrong size bra!?! Our promise to you is to make sure you are not apart of that statistic.
We deliver exceptional customer service and the knowledge to fit and compliment women of all shapes and sizes.
Remember confidence and body empowerment starts from a great foundation.  GET FITTED TODAY!