Ergoflex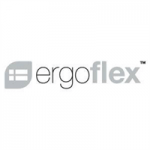 Long Business Description:
Ergoflex™ is the original mattress in a box.
We commercially launched in 2006 in the UK, and Australia in 2010, bringing a number of firsts to the UK, Europe and Australian mattress industry.
We were the first affordably-priced memory foam mattress competitor to the market leader TEMPUR® that could offer a genuine like-for-like comparable level of specification and performance. We were the first in Australia to box our mattresses for customer convenience. We pioneered the 'we only sell one perfect mattress' in different sizes business model -vowing to sell direct to the consumer only. We were the first to provide a one-mattress range that consisted of a single, highly-optimised specification at a high value price point. All of the practices that Ergoflex™ introduced a decade ago have become standard principles of the new mattress industry online today.
Every Ergoflex™ comprises of: – 9cms of genuine High Density Visco Elastic Memory Foam – 85kg/m3 – A unique Cool-Sleep airflow system perfectly designed for the Australian climate – A superior base layer for support and longevity of performance All combined with our luxurious TENCEL® outer cover for unrivalled comfort.
Every Ergoflex™ mattress is backed by a ten-year warranty. We know that our mattresses last the distance in real world scenarios – rather than factory-recreated test environments – because we have been selling them around the world under the Ergoflex™ brand for that amount of time.
Our decade of bringing Ergoflex™ mattresses to the world has resulted in thousands & thousands of five-star reviews across a number of independent consumer platforms around the globe, as well as many, many millions of nights of great sleep.