You don't want to stop working, right? You just want to stop working for someone else.
You're tired of spending more time with your workmates than you do with your children and showing up every day, doing your best, knowing deep down that you're just feathering someone else's nest.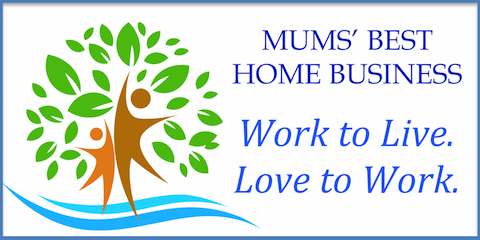 So why continue to be chained to a job when you have all the skills and talents needed to build and run your own successful business?
Well yes, of course you'd love to run your own show, but where do you start? You're not interested in a hobby business that requires approaching family and friends or hosting parties; you'd be looking for a serious business, something with a bit of meat on the bone that can be run flexibly to suit your schedule and can be built up to replace your current income (and then some). You don't want to spend hundreds or even tens of thousands on a franchise or bricks and mortar business which is going to put as much demand on you as your job and potentially take years to start recouping profits. You don't want to be handling products and all the paperwork associated with that.
And you want to be able to spend time with your family. You want to take time to do things with your children that will build important life memories. You don't want to be just a shadow in their lives.
In a perfect world there would be a business that you can get up and going part-time, from home; a business that doesn't cost the earth in start-up and running expenses; a business that has a comprehensive training program and an established support structure that you can tap into; an ethical business that provides products of real and lasting value. A business that attracts individuals of high quality. A business whose business it is to create successful,financially independent people.
If I believed in luck I would tell you that today was your lucky day, but I don't – I believe the universe delivers what we need, when we need it. So I'm here to tell you that in stumbling across my website this is EXACTLY the kind of opportunity you have found and, just maybe – your time is now.
My name is Tracey Martin and I am a mum of 2 teenagers living in Sydney, Australia.
In my career I have had a number of different roles, from checkout chick at the local supermarket as a teenager, to a corporate management role in charge of Information Technology in 3 state offices. I had my own small business for eight years, and I spent 12 years as a stay-at-home mum. So I've had diverse work and life experiences.
I found this opportunity when I went looking for a way to regain control over my life. I very much felt like I was just a passenger and having had a successful career previously I knew that for me to feel really fulfilled I needed to be more than just a housewife and a mother. I needed to be in the driving seat, I needed to have something more in my life.
Along came this business and it delivered a lot more than I had hoped or expected. It really makes a difference when you are doing something you really want to be doing; when you know you are directly and purposefully working towards creating a better future for yourself and your family.
Think about it – I get to work from home, working the hours that suit me. I don't have to answer to anyone except myself. I get to associate every day with inspirational, successful people. I don't have to put up with anyone in my workplace that I don't want to be there. I have total control over every aspect of what I do. Sound good?

If you want to know more about this opportunity and see if it might be a good fit for you also, fill in the contact form above to let me know you're interested and I'll be in touch to get some further information to you.
We need to work to live. We deserve to love to work.