To celebrate the progress of work flexibility in recent years, we are extremely excited to announce that FlexJobs has just released the FlexJobs 250: Top Companies for Flexible Jobs!
Flexible work options have evolved and grown quite a lot in recent years. 
This list features the 250 companies with the most flexible job listings since 2013. Over the past three years, these 250 companies have hired for more jobs with flexible work options than any other companies. So if you're interested in finding a company that truly supports work flexibility, here are 250 great places to start searching.
This list of the top companies with the most flexible job listings since 2013 is based on an analysis of more than 40,000 companies and their flexible job posting histories in the FlexJobs database between October 1, 2013, and October 1, 2016. A "flexible job" is defined as a professional-level job that has a telecommuting, flexible schedule, part-time, or freelance component (which is one of the things that makes this list different from FlexJobs' annual "100 Top Companies for Remote Jobs" list).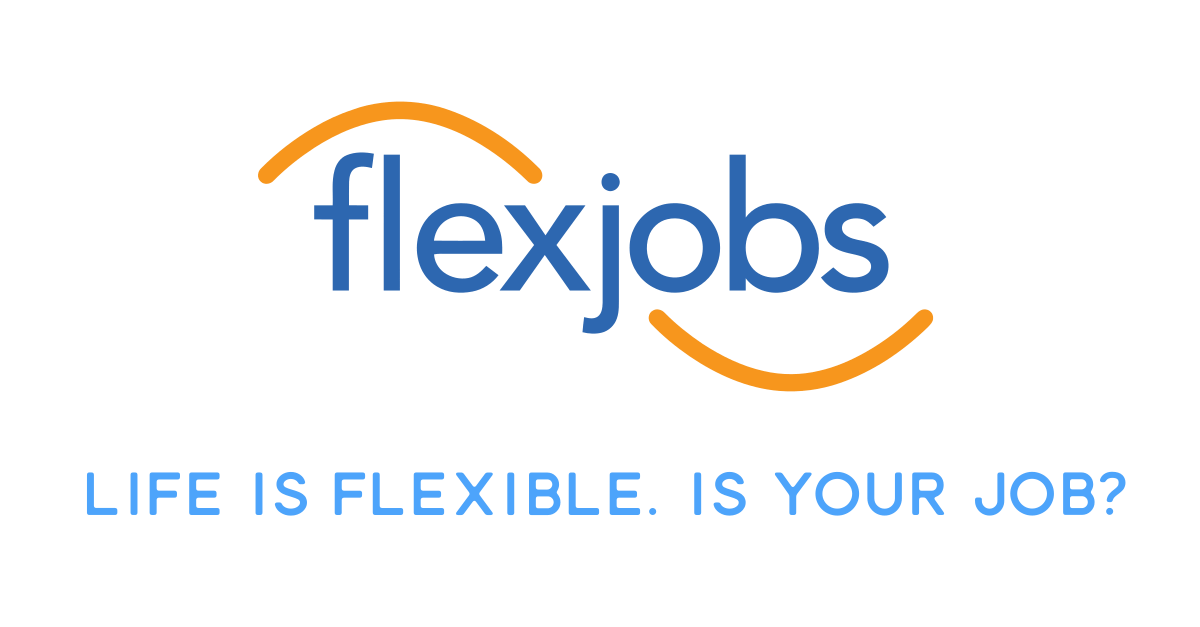 The jobs offered by these companies range from entry-level to executive-level, and include both employee and freelance options. Part-time and full-time schedules are both included, but if a job has a full-time schedule, it must offer some other form of flexibility such as telecommuting or flexible hours.
Companies denoted with a ** are FlexJobs Featured Employers. These companies partner directly with FlexJobs to post their remote and flexible job openings, and to attract the best talent. You'll see them highlighted throughout our site by the FJ Star icon.
The top four industries represented by the companies in the FlexJobs 250 list are:
Others such as accounting and finance, government, and travel and hospitality are also prevalent on the list.
The Rise of Work Flexibility
FlexJobs experienced a 75 percent increase in the number of flexible jobs posted in its database from 2013 to 2015 and 80 percent of U.S. companies currently offer flexible work arrangements.
Technological advancements, such as Wi-Fi, smartphones, and the availability of high-speed Internet, along with generational changes, have largely driven the rise of flexibility in the workforce. Today, flexibility is a top feature employees look for in a job with the majority of workers willing to change jobs, change careers, or give up a promotion to achieve better work-life balance.
Jobs 250 Companies with the Most Flexible Jobs
Below is the full list of the FlexJobs 250. To read more about each company please visit FlexJobs



Robert Half International**
IBM
Dell**
AT&T**
Kaplan**
UnitedHealth Group**
Aetna**
Allina Health
Carolinas HealthCare System**
Providence Health & Services
Wells Fargo**
Westat**
CyberCoders
Humana**
Day & Zimmerman
U.S. Department of Agriculture**
CACI International
Creative Group
Xerox**
K12**
Kaiser Permanente
Aquent**
Sutter Health
Randstad**
Lifespan
Anthem, Inc.**
Allergan
Advantage Solutions**
Lifetime Fitness
TEKsystems
Henry Ford Health System
Salesforce**
BOSS Group
PeaceHealth**
G6 Hospitality**
Fastenal
McLaren Health Care
Connections Education**
PNC
Adecco**
Nielsen**
Verizon**
Panera Bread**
Razorfish
Real Staffing**
About.com
First Data**
Aon**
HealthEast
Ajilon**
Ettain Group
Macy's
Spectrum Health
Swedish Medical Center
U.S. Department of the Interior
PAREXEL**
CompuCom Systems**
RetailData
McKesson Corporation**
Planet Pharma
A Place for Mom
Catholic Health Initiatives
Houghton Mifflin Harcourt**
CSI Companies
PPD – Pharmaceutical Product Development**
Adobe
Apple**
SecureWorks
Bon Secours Health System**
CVS Health**
Almost Family
HCA – Hospital Corporation of America
Cintas
On-Board Companies
American Red Cross**
Berlitz**
IT Pros**
California State University
Presence Health
American Express**
RWJBarnabas Health
Horizontal Integration
Crawford & Company
Edmentum
U.S. Department of Transportation**
Infor
Hilton Worldwide**
American Heart Association**
Red Hat**
Kforce**
Vivint
Hire Counsel
Walden University
Creative Circle**
BCD Travel
Cleveland Clinic
Innovar Group
Dignity Health
Paladin**
Oracle
Judge Group
Syndicatebleu
Grand Canyon University
nThrive**
Citizens Bank**
Intuit**
Aerotek
Gannett**
SAP**
Group Health
Aureus Group
Workbridge Associates**
Corporate Brokers
ExecuSearch
Hartford Financial Services Group
Accounting Principals**
Sodexo**
Community Health Systems – CHS
CSRA
Cigna**
Thermo Fisher Scientific**
DeVry Education Group
Addison Group
WellStar Health System
Christiana Care
3M
ics – Infinity Consulting Solutions**
Interstate Hotels & Resorts
Worldpay**
NewYork-Presbyterian Hospital**
Michael Page
Compass Group
PricewaterhouseCoopers**
Western Governors University**
VMware**
Banner Health
Realogy
Indiana University
ManpowerGroup**
Perficient
Inova Health Systems**
General Electric – GE
Altegra Health**
Modis
Kroger Company
Science Applications International Corporation – SAIC**
Advanced Clinical
HealthPartners
Penn State University
WellSpan Health
HCR ManorCare
Mayo Clinic**
24 Seven**
Texas Health Resources
Symantec
WinterWyman
Syracuse University
Computer Futures**
Erie Insurance Group**
University of Utah Health Care
Kindred Healthcare
Pearson**
Catapult Learning
Ellucian
FlexProfessionals**
Comerica Bank**
Stanford University
MultiCare
Kronos**
YMCA
Florida Hospital
Hollister
Scholastic**
Leidos
Special Counsel
Lee Enterprises
University of Maryland University College**
Teleflex
ACI Group
Covance**
Nordstrom
Deloitte**
Johns Hopkins University**
AppleOne**
Northside Hospital
ICF International**
Sungard Availability Services
MarketSource**
Fresenius Medical Care
hibu
Principle Solutions Group
Hired by Matrix
LanguageLine Solutions**
Regus**
Northwell Health
Children's Healthcare of Atlanta
Centura Health
Artisan Creative
Filter Digital
CIOX Health
Overland Solutions**
U.S. Department of Veterans Affairs**
Parallon
Intermountain Healthcare
AmerisourceBergen Corporation
Tenet Healthcare
US-Reports**
Activision Blizzard
State of Montana
Taproot Foundation**
Keiser University
Sinclair Broadcast Group
IDEXX Laboratories**
TSYS
EXOS
Bethesda Health
Whole Foods Market**
DataStax**
Stericycle**
Vail Resorts**
MEDNAX
Autodesk
inVentiv Health**
CBS Radio
Novitex**
Raytheon
BMC Software
TNTP – The New Teacher Project**
Deluxe**
Walt Disney Company
Haynes & Company**
Universal Health Services – UHS
University of Miami
Motorola
Rosetta Stone
iHeartMedia
Dell Technologies
Rose International
University of California, Berkeley – UCB
Youth Advocate Program – YAP
Creative Niche
Pitney Bowes**
Appirio **
Teach For America**
OtterBase**
Hanover Insurance Group
Kore1
Meridian Health**
Tetra Tech